Francisco Gascue
Staff Pianist
Office Hours
Email for an appointment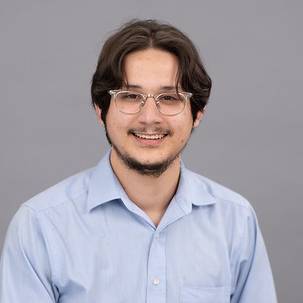 Education
B.M., Bachelor of Music, University of Memphis, 2021
Biography
Francisco was born and raised in Houston, Texas. His father is Venezuelan of Spanish and Native American descent, and his mother is of Mexican descent. From a young age, Francisco became interested in music and technology. At the age of nine years old, he began playing the piano, which helped him to gain admission into HSPVA. In 2021, Francisco earned his Bachelor of Music with a focus on piano performance from the University of Memphis.
Francisco is very passionate when it comes to music education and the development of young artists. His great experience with vocalists, instrumentalists, and musical ensembles combined, made him a great music instructor. He currently works as a modern music instructor for Rock Life Memphis, gives private piano lessons, teaches at Beacon College Preparatory, and has even been a camp counselor at the Chloe Trevor Academy of Music. During the weekend, Adrian works as a pianist for Resurrection Catholic Church, where he helps lead the choir at each Mass.
Some of Francisco's hobbies include streaming video games on twitch, computer programming, and reading. Francisco joined the band "Avon Park" in 2019 which plays in many local venues in Memphis and other cities in Tennessee. He also has his music on Spotify.