Suzanne Jackson
Head Baton Instructor
Office Hours
Email for an appointment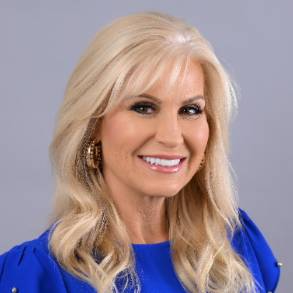 Biography
Suzanne Jackson is a graduate of the University of Memphis, where she was the Captain and Feature Twirler for the Tigerettes, the baton twirling line for the Mighty Sound of the South. She has been the instructor of the Tigerette line for 15 years. Suzanne is a former Mrs. Tennessee and is currently on staff at the Miss Tennessee America Organization as Director of the Miss Tennessee Iris Princess Program. She also serves as the Executive Director of the Miss Delta Fair Queen Pageant System, and is the Director of the Miss Collierville Princess pageant.
Suzanne is a former Account Executive for Kimberly-Clark Corporation, and she currently works as a Community Liaison for Monogram Foods, makers of "King Cotton" products.
Suzanne is a past President of the Evangelical Christian School PTA and has served in leadership roles within the organization for over 13 years. She is involved in her community by serving on the Board of two organizations - Playhouse on the Square and Best Buddies, an association benefitting those with intellectual and developmental disabilities.