Kaleb Ritchie
Commercial Bass
Office Hours
Email for an appointment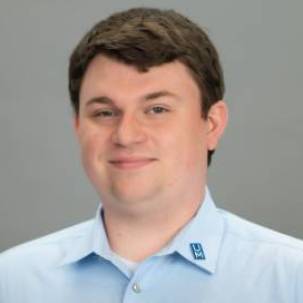 Biography
Kaleb Ritchie was born and raised in North Little Rock, Arkansas, and began playing Double Bass at a young age. Being classically trained, he began playing Jazz Bass late in his high school career. This led to his attendance at the University of Memphis. Graduating in 2018 with a degree in Jazz Studio and Performance in Bass, he then returned to the University of Memphis to complete his master's in jazz studies in 2020.
Professionally, Kaleb has been a teaching privately for over 6 years, teaching both classical and jazz students. He has played in a large number of varied ensembles, including groups such as The Platters, The Coasters, and the Drifters. He is an active member of the musical area in Memphis and is a full member of the Delta Symphony Orchestra in Jonesboro.
Kaleb currently works as the Adjunct Commercial Music Bass Professor and the Scheduling Coordinator at the Rudi E Scheidt School of Music at The University of Memphis.