Randal Rushing
Voice
Office Hours
Email for an appointment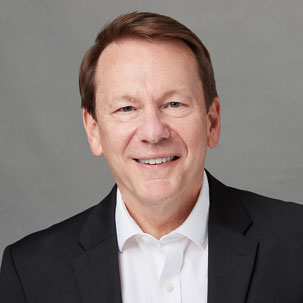 Education
D.M.A., Doctor of Musical Arts, University of North Texas, 2002
M.M.E., Master of Music Education, North Texas State University, 1984
B.A., Bachelor of Arts, Arkansas Tech University, 1979
Biography
Randal Rushing, Tenor, Professor of Voice, is a gifted soloist of the concert and opera stage at home and abroad. Among his upcoming performances are recitals of the music of Ralph Vaughan-Williams in Croyden, London and in Regensburg, Germany, Elijah with the Memphis Masterworks Chorale, and Dave Brubeck's To Hope with the Memphis Symphony and Rhodes Mastersingers. Recent performances include An Evening of Opera with Essex Chorale of New Jersey and with Memphis Symphony Orchestra, Britten's War Requiem and Handel's Messiah with the Rhodes Mastersingers and MSO, and Benjamin Britten's Serenade, Canticle III - Still Falls the Rain, and Heart of the Matter with Frank Lloyd, hornist, and the Eroica Ensemble at the International Horn Symposium in Memphis.
Rushing returned to Duisburg, Germany, continuing his association with conductor/tenor Peter Schreier in masterclasses at the Musikhochschule Folkwang under the auspices of the Deutsche Schubert-Gesellschaft, having performed with the Chicago Symphony, with Schreier conducting, as tenor soloist for the Messiah. He also returned to Washington, D.C. as soloist in Pulitzer Prize winning composer Stephan Albert's Treestone with the 21st Century Consort at the Smithsonian Institute, as his debut there was under the direction of conductor Kenneth Slowick in Mahler's Das Lied von der Erde.
Rushing made his fifth appearance at Carnegie Hall, on this occasion with the illustrious St. Cecilia Chorus and Orchestra, in Handel's Messiah. He made his Lincoln Center debut in Messiah at Avery Fisher Hall with the Peniel Chorus and Orchestra. Rushing recently returned to New York as tenor soloist in the U.S. premiere of Mendelssohn's Dürer Festmusik with the AmorArtis Orchestra under the direction of Stephen Somary, and in Prague, with Virtuoso Pragenese, he performed the Mozart Requiem.
He has performed extensively throughout Germany, Switzerland, Central America, the Czech Republic, and the United States. A recipient of the Rotary International Foundation Scholarship, he studied at the Staatliche Hochschule für Musik Rheinland in Köln, Germany. This was followed by engagements with the Stadttheater Regensburg and Theater der Stadt Heidelberg, guest soloist performances throughout Europe and regular appearances on German and Swiss national and cable television. Rushing received his American training and degrees from the University of North Texas and Arkansas Tech University.