Kevin Sanders
Director, Tuba & Euphonium
Office Hours
Email for an appointment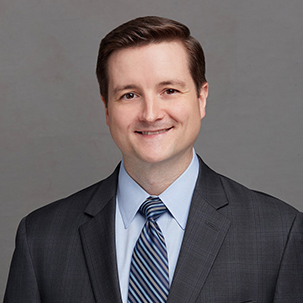 Education
D.M.A., Doctor of Musical Arts, Michigan State University, 2010
M.M., Master of Music, The Juilliard School, 2004
B.M., Bachelor of Music, Indiana University, 2002
Biography
Dr. Kevin Sanders is the Director of the Rudi E. Scheidt School of Music at the University of Memphis, overseeing a comprehensive program with 53 full-time faculty and staff and 440 students enrolled in bachelors, masters, and doctoral studies.
Prior to his appointment as Director, Dr. Sanders served the University as the College of Communication & Fine Arts Dean's Fellow for Research Development and as the School of Music's Associate Director for Graduate Studies and Professor of Tuba and Euphonium.
Dr. Sanders has performed on five continents with some of the world's finest orchestras, including the Royal Scottish National Orchestra, Detroit Symphony, Macau Orchestra in China, and the Melbourne Symphony in Australia. As a soloist, he has performed with the United States Army Orchestra in Washington D.C. and can be heard on his solo album, Long Distance. His students have been highly successful in national and international auditions and competitions.
Dr. Sanders is also a past board member of the Memphis Youth Symphony and Concerts International and has presented clinics around the globe, including the International Midwest Clinic in Chicago. He holds degrees from the Interlochen Arts Academy, Indiana University, the Juilliard School, and Michigan State University.