News
Dr. Larry Slater, associate dean for Academic Programs in the Loewenberg College of Nursing, has been selected as one of the University of Alabama at Birmingham School of Nursing's 70 Visionary Leaders. Dr. Slater, UAB alum, is being recognized by his peers for his exemplary leadership, innovation, and far-reaching impact on nursing and health care. The award and recognition is part of the UAB School of Nursing's 70th anniversary celebration.
>>more
Nursing faculty published an article, "College of Nursing–Sponsored Research Forum to Promote Student Scholarship Development," in the Journal of Nursing Education. Contributing faculty include Dr. Jason T. Sasser, Dr. Marie E. Gill, Dr. Janye M. Wilson, Dr. Sohye Lee and Dr. Teresa Richardson.
>>Read article
Students support local COVID Vaccination efforts
>>more
LCON Spring 2021 Virtual Student Research Forum to be held
>>more

2020
September 2020: LCON honors Dean Zhan for September, Healthy Aging Month
Celebrate Healthy Aging Month with the Loewenberg College of Nursing as we honor Dr. Lin Zhan, dean of LCON and local geriatric health expert.
>>more
June 2020: LCON receives 10-year reaccreditation
The accreditation action is effective for 10 years beginning September 30, 2019, which is the first day of the program's recent CCNE on-site evaluation, to June 30, 2030.
>>more
June 2020: LCON awarded $3.24M, five-year HRSA grant to support students from disadvantaged backgrounds
The project, Supporting the Retention of Next Generation Registered Nurses (STRONG-RNs), will be led by Project Director Dr. Eric Bailey II.
>>more
April 2020: Rachel Hogan Brown, EMSN student, receives grant for sepsis protocol
The Baptist Clinical Research Institute (BCRI) awarded Brown $53,875 to help further her hospital's influential quality improvement efforts.
>>more
March 2020: U.S. News & World Report ranks UofM nursing program
The Loewenberg College of Nursing graduate programs were ranked #89.
>>more
March 17, 2020: Deans' message amid Coronavirus pandemic
Deans send message to students regarding the College's COVID-19 response
>>more
February 2020: Dean Zhan named Geriatric Nursing Visionary
Geriatric Nursing
by Virginia Burggraf, Radford University School of Nursing, and Christine Mueller, University of Minnesota School of Nursing >>more
January 2020: Lambuth Childbirth Simulator offers nursing students new ways to learn
WBBJ TV Jackson, Tennessee
The University of memphis Lambuth campus now has one of the world's first augmented reality childbirth simulators. >>more
July 2019: Dr. Genae Strong Honored
Dr. Genae Strong was named assistant editor of the Journal of Human Lactation, official journal of the International Lactation Consultant Association. Dr. Strong was also listed as one of the 20 Outstanding Professors of Women's Health Nursing by nursingpractitionerschools.com. >>more
June 2019: LCON Awarded HRSA Grant
Health Resources and Services Administration (HRSA) awarded Dr. Anita Boykins a $2.7M + grant for the FNP-Health, Education and Access for Rural Tennesseans (FNP-HEART) program. >>more
June 2019: Inaugural Professor Catherin E. Murphy Legacy Leadership Award Is Presented
Stephanie Cowan, Saint Francis Park director and preceptor/mentor for MSN-Executive Leadership students, was named the first recipient of the Professor Catherin E. Murphy Legacy Leadership Award. Cowan received the award for her outstanding contributions to the Executive Leadership MSN Program at the Loewenberg College of Nursing (LCON). >>more
CCNE accreditation on-site evaluation set for Fall 2019
The Loewenberg College of Nursing (LCON) at the University of Memphis will have an on-site evaluation by a team from the Commission on Collegiate Nursing Education (CCNE), on September 30 through October 2, 2019, as part of our continuing accreditation process. The LCON is seeking CCNE accreditation for its BSN (including RN-BSN) and MSN programs (including the Post-MSN Certificates). >>more
June 2019: Chermale Casem was appointed Director for Strategic Partnerships for the Loewenberg College of Nursing. She brings a wealth of leadership experience, such as previously managing large non-profit organizations, writing and managing large grants, and building productive community partnerships. She also provides a high level of expertise for the college to achieve research/program funding objectives through grant writing and management, build and expand strategic partnerships, and support efforts to achieve the College's strategic goals- high quality academic programs, student success, diversity and inclusion, enhanced research, and productive partnerships.
June 2019: Dr. Sohye Lee co-authored an article, "Development of a Mobile Health Intervention to Promote Papanicolaou Tests and Human Papillomavirus Vaccination in an Underserved Immigrant Population: A Culturally Targeted and Individually Tailored Text Messaging Approach," published by JMIR Mhealth Uhealth, https://mhealth.jmir.org/2019/6/e13256/.
June 2019: Tracey Power and Paulette Palmer, clinical assistant professor, earned their DNPs.
EDsmart names Loewenberg College of Nursing one of best accelerated nursing programs for 2019
EDsmart's ranked best online and on campus accelerate programs from accredited schools based on affordability, academic quality and student outcomes.
>>more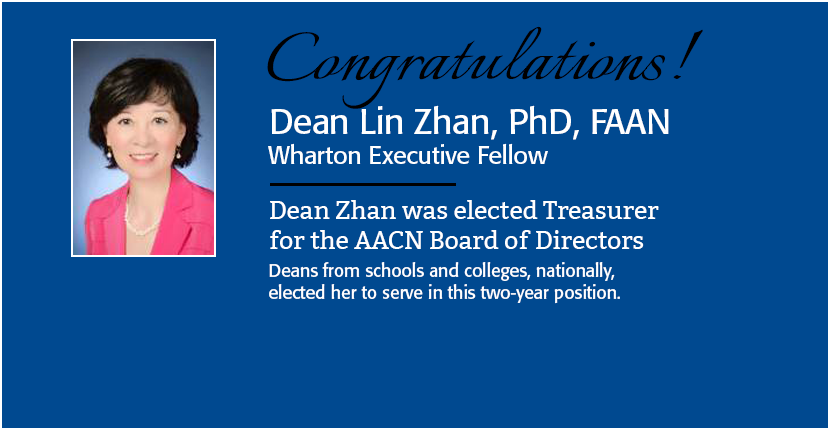 AACN Announces 2019 election results for Board of Directors and Nominating Committee
>>more
U.S. News & World Report ranked the Loewenberg College of Nursing #17 in Best online Graduate Nursing Programs. The rankings consider performance across a set of indicators of excellence.
>>more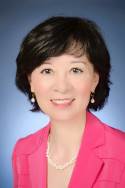 Dean Lin Zhan was featured in the Memphis Medical News' INCHARGE Health Care 2019. The article focuses on the leaders behind healthcare's dynamic growth in the Memphis area.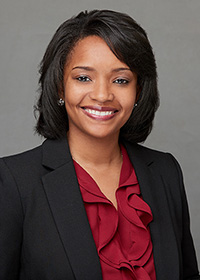 November 2018: Dr. Shirleatha Lee has been selected a Maxine Smith Fellow for the 2018-2019. The Maxine Smith Fellows program is a leadership development program designed to increase the diversity of qualified candidates in the state's leadership pipeline. An ideal candidate for this program is an emerging leader who demonstrates the potential to be promoted several levels (within the institution/system/state) with the right mix/blend of opportunity, challenge, and mentoring.

July 2018: The manuscript "Adverse Childhood Experiences across Nursing Curriculum" was accepted for publication in the Journal of Professional Nursing. Thank you to the Urban Child Institute for support this innovative ACI. Author include: Drs. Marie Gill, Lin Zhan, Leigh Ann Breckenridge, and Judy Rosenberg.
June 2018: Mikayla Whitman (BSN '16), received the DAISY Award. Mikayla was nominated while on assignment with Cross Country Healthcare brand Advantage RN at CaroMont Health in North Carolina.
Read the complete story>
April 2018: Faculty Publication - Dr. Marcy Purnell's manuscripts titled, "Bio-Field Array: A dielectrophoretic electromagnetic toroidal excitation to restore and maintain the Golden Ratio in human erthrocytes" was accepted for publication in the journal of Physiological Report--a scientific journal covering original research in all areas of physiology.
April 2018: LCON Graduate Program Ranked Among Nation's Best - The Loewenberg College of Nursing Online Graduate program was ranked as the 15th best online graduate program in the nation by U.S. News and World Report.
Read the complete story>
April 2018: University of Memphis Honors Assembly - A the U of M Honors Assembly, we honored 10 nursing students to receive Caring, Diversity, Integrity, Leadership, and Dean's Awards. Caring Award - Samantha Basar & Heather Ayers; Diversity Award - Nadia Amirali & Tangela Beasley; Integrity Award - Rosemary Dunn & Lesley Kirkendall; Leadership Award - Celecia Osborne & Michelle Peck; Dean's Award - Taylor Mayberry & Bradley Hatch.
March 2018: AACN Student Policy Summit - Dr. Bailey, BSN student Celecia Osborne (Lambuth), and Dawn Davis (Memphis) joined TN nursing deans visiting the Capitol Hill for TN senators' offices. Nursing voice is loud and clear on the Hill on Monday. Our students - Celecia and Dawn - did such a great job advocating for supporting Title VII and Title VIII programs to include all aspects of nursing workforce demand in education, practice, recruitment, and retention.
November 2017: LCON Celebrates 50 Years - The University of Memphis Loewenberg College of Nursing celebrated 50 years of preparing leaders and promoting health recently at its 50th Anniversary Gala in the University Center Ballroom with about 200 guests.
October 2017: HEED Award - The University of Memphis Loewenberg College of Nursing is one of 24 health professions schools to receive the 2017 Health Professions Higher Education Excellence in Diversity (HEED) Award from INSIGHT Into Diversity magazine. The Loewenberg College of Nursing receives Health Profession Higher Education Excellence in Diversity Award. Read the complete story >
October 2017: International Travel - Drs. Lin Zhan and Richard Bloomer traveled to China recently as featured speakers at the second International Forum on Health Education and Promotion held at Sanda University in Shanghai. Zhan, dean of the Loewenberg College of Nursing, delivered the talk "Health Promotion: Concepts & Practice in Nursing."