Jill Dapremont, EdD, RN, CNE
Professor/Director RN-BSN Program
Office
3554 Community Health Building
Office Hours
Contact for appointment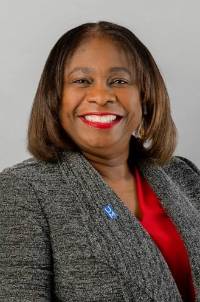 About Jill Dapremont
Jill Augustus Dapremont, EdD, RN, CNE, completed her dissertation titled "Experiences of Successful African-American Graduates in Degree Nursing Programs in the Southern States" and will use this topic to build on further research.
Dr. Dapremont is the Director of the RN-BSN program. Her main responsibilities include leading and managing the RN online academic program by designing flexible options, seeking innovative teaching strategies for online learners and working with faculty who teach in the RN program. These responsibilities are accomplished by interfacing with the Associate Dean for Academic Programs, Assistant Dean for Students, and other Directors.
Dr. Dapremont teaches courses in the RN-BSN program and has participated with the Collaborative Opportunity Grant (COG) to pilot adaptive learning for online courses . She serves on several Loewenberg College of Nursing committees, including the Dean's Leadership team, Curriculum Committee, Chair's the Tenure and Promotion Committee and serves as the LCON Faculty Senate Representative. On the University Level she was elected to serve on the Executive Committee of the Faculty Senate. Dr. Dapremont served as Past-President of Sigma, Beta Theta At-Large, the International Nursing Honor Society and currently is the Treasurer for Tennessee Nurses Association (TNA) District 1 and is on the Board of Directors. In addition, Dr. Dapremont represents LCON on the University Faculty Senate. Additional roles of service include Outgoing President of Sigma Theta Tau, Beta Theta At-Large, the International Nursing Honor Society, and TNA District 1 Officer on the board 2016 nominating committee.
Dr. Dapremont has two adult children. She enjoys playing league tennis, watching NFL football and United States Tennis Association (USTA) tennis. Other hobbies include traveling and cooking.