Angela Oigbokie, DNP, MSN, MBA-HCM, RN
Clinical Assistant Professor
Office
3515 Community Health Building
Office Hours
Contact for appointment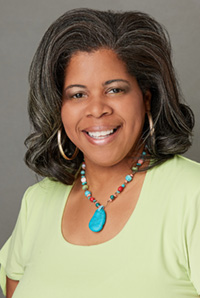 About Angela Oigbokie
Dr. Angela Oigbokie is a clinical assistant professor who began her teaching career with the Loewenberg College of Nursing in 2014, as a part-time instructor, then transitioning into the nursing academia full-time in 2015. During her time with the University of Memphis, she has taught Pharmacology and Gerontological Nursing summer didactic courses, and Community Health Practicum, Health Assessment Lab, Gerontology Practicum and Teach-Learn-Coach (TLC) in Pharmacology for N1 students in the undergraduate program. Dr. Oigbokie is a certified nurse practitioner who practices as a family nurse practitioner.
Her research interests include Surviving Nursing School for First Semester Students and The Impact of a Nutrition Education in a Rural, Small Town Food Insecure and Food Desert Area for Making Healthier Food Choices. Her education includes Bachelor of Science in Nursing (BSN) from Union University, a Master of Science in Nursing (MSN) and Master of Business Administration with a concentration in Health Care Management (MBA-HCM) from the University of Phoenix, and a Doctor of Nursing Practice (DNP) from Delta State University. She has worked in various areas of nursing to include: critical-care, occupational health, public health, and long-term care. She is also a member of several professional organizations, the Mississippi Nurses Association (MNA), Sigma Theta Tau International Nursing Honor Society, National League of Nursing (NLN), American Nurses Association and American Association of Nurse Practitioners.
Dr. Oigbokie is a champion for students and ardent about their success. She takes her role as an educator as a ministry, deliberately exuding compassion, the love of nursing, modeling what being a nurse looks like and leadership to her students. She believes in helping to empower and build the confidence of her students. One of her mantras she shares with her students from the first day to the last is that her courses are about more than just passing, but about developing a healthy mindset, emboldening "you" to become a successful nurse.
Dr. Oigbokie enjoys her life with her best friend and husband, and their 3 children. Her hobbies include singing, reading and just enjoying family time.