Elizabeth (Betsy) Moore, MSN, RN, CCRN, CMNL
Clinical Assistant Professor
Office
4517 Community Health Building
Office Hours
Contact for appointment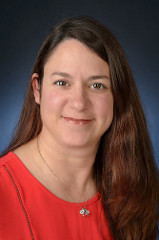 About Betsy Moore
Betsy Moore has been a Clinical Assistant Professor for Loewenberg College of Nursing since 2014, and an RN and Extracorporeal Membrane Oxygenation (ECMO) specialist in the Pediatric Intensive Care Unit at Le Bonheur Children's Hospital since 2004.
She has presented posters on simulation and shared governance in ECMO management and the use of ECMO in treatment of catecholamine induced tachycardia in pediatrics. She was the research coordinator for the Therapeutic Hypothermia in Pediatric Cardiac Arrest (THAPCA) trials.
Ms. Moore holds national certifications in pediatric critical care (CCRN-P) and nursing leadership and management (CNML). She is a member of Sigma Theta Tau International, Tennessee Nurses Association, American Nurses Association, Society of Pediatric Nurses, and the American Association of Critical Care Nurses.
Ms. Moore spends time volunteering with the Refugee Empowerment Program, mentoring refugee youth. She is currently working on a Pediatric Asthma Management program in collaboration with The Urban Child Institute (TUCI) and Shelby County Schools. Betsy is married, with two little boys, and a huge fan of her Memphis Grizzlies.