Beverly West, PhD, MSN, RN, CPN
Assistant Professor
Office
4538 Community Health Building
Office Hours
Contact for appointment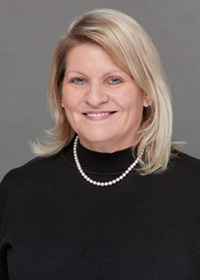 About Beverly West
Dr. West currently teaches Child Health Nursing, challenging students to analyze the specialty of nursing care with infants, children, and adolescents, and apply their knowledge in the clinical setting.
Dr. West serves on the Student Affairs committee at Loewenberg College of Nursing. She served as the faculty counselor for Sigma Theta Tau National Nurses Honor Society, Beta Theta Chapter-at-Large for four years. She is a member of the Tennessee Nurses Association, the Society of Pediatric Nurses, the National League for Nursing, and Sigma Theta Tau National Nurses Honor Society.
Dr. West is a Certified Pediatric Nurse (CPN) through the Pediatric Nurse Certification Board. On weekends she works with Maxim Healthcare's Pediatric Services. Dr. West completed her PhD in Education with a Nursing Education specialty with distinction from Capella University in February, 2017.
Her dissertation was titled Emotional intelligence through human patient simulation: An investigation of nursing students' emotional management. She continues to research methods to improve simulation and incorporate emotional intelligence into the educational experience.