Brad Harrell, DNP, APRN, ACNP-BC
Assistant Dean, Lambuth/Clinical Professor/Director, MSN Program
Office Hours
Contact for appointment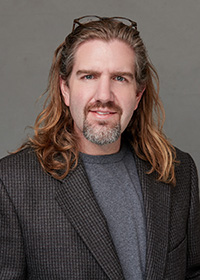 About Brad Harrell
Dr. Brad Harrell is a Clinical Professor, Assistant Dean of Nursing at Lambuth, and Director of the MSN Program in the Loewenberg College of Nursing. He teaches nursing care for adult populations and in the graduate nurse educator concentration. Dr. Harrell's primary scholarship, in addition to professional practice, focuses on health disparities among sexual and gender minorities – especially LGBT+ individuals. He continues his work on abdominal compartment syndrome, for which he is one of two editors for the first international nursing textbook on the topic.
Dr. Harrell regularly presents to groups on topics in critical care nursing, adult health nursing, advanced nursing practice, LGBT health, and health policy. He serves as District 12 President in the Tennessee Nurses Association. He recently completed a term on American Nurses Credentialing Center's Content Expert Panel and serves internationally as a nurse researcher with the WSACS-the Abdominal Compartment Society. He also serves as a member of the American Association of Colleges of Nursing's Diversity, Equity, and Inclusion Group and is a member of the steering committee for developing this group as a national leadership network.
Dr. Harrell is an experienced acute care nurse practitioner who practices in a rural setting providing care to acute and chronically ill adults and makes home visits to patients who are unable to travel to a care setting. He also practices as part of the medical team at Western Mental Health Institute in Bolivar, TN.