Catherine Pantik, PhD, DNP, FNP-C
Assistant Professor
Office
3509 Community Health Building
Office Hours
Contact for appointment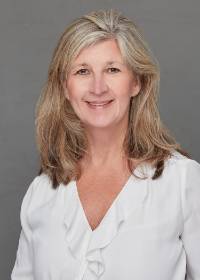 About Catherine Pantik
Dr. Catherine Pantik joined the Loewenberg College of Nursing faculty in 2018. With a non-traditional entry into nursing, she brings a diverse perspective of the role and future of nursing to the classroom. Prior to founding several companies, including two durable medical equipment companies, she received a BA in Psychology and a Certificate in Entrepreneurship from the Cox School of Business from Southern Methodist University. Subsequently, Dr. Pantik served as the practice manager and board member of a successful nephrology practice. Her experience working with people with chronic and end stage renal disease inspired her to pursue her BSN.
After graduating Magna Cum Laude from Union University, she worked as a staff nurse in solid organ transplant. Upon enrolling in the PhD/DNP Program at the University of Tennessee Health Science Center (UTHSC) College of Nursing, she continued to work at the ambulatory nephrology clinic that contributed to her dissertation research titled, "Mixed Methods Evaluation of Provider and Patient Perceptions of Long-term Chronic Illness Management Following Kidney Transplantation."
As a Jonas Nurse Leader Scholar, she had the opportunity to present her research at nursing and medical society conferences nationwide. Her published works include committee authorship of the second edition of "Scope and Standards of Practice: Transplant Nursing" and a secondary data analysis titled, "Characterization of Body Composition and Fat Mass Distribution One Year After Kidney Transplantation."
Catherine is an active member of the Southern Nursing Research Society and is currently the Leadership Council Chair for the American Association of Colleges of Nursing- Graduate Nursing Student Academy (AACN-GNSA). She is also a member of the American Society of Nephrology, International Transplant Nurses Society, ANA/Tennessee Nurses Association, American Nephrology Nurses Association, and the American Association of Nurse Practitioners.
Dr. Pantik is a certified nurse practitioner who continues to work in the care of people with kidney disease, which influences her continued research interests that include social determinants of health, patient engagement, health literacy, chronic illness management and transitions of care.