Joy Hoffman, DNP, RN, PHNA-BC
Clinical Professor
Office
3519 Community Health Building
Office Hours
Contact for appointment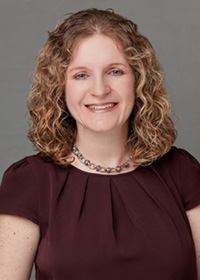 About Joy Hoffman
Dr. Hoffman is an Clinical Professor and Director of the BSN Program for the Memphis Campus. Her area of teaching is Community Heath Nursing in the BSN program on campus and RN-BSN program on-line.
Dr. Hoffman created a foot clinic for homeless men which all Community practicum students participate in. She is especially interested in ways students can learn about population health and serve vulnerable populations in Memphis at the same time.
Dr. Hoffman serves as the chair of the education committee for the Association of Community Health Nurse Educators (ACHNE). She also serves as a member of the University of Memphis Crisis Management Team, and chairs the Undergraduate Council for Loewenberg College of Nursing (LCON).