Julie Cupples, MSN, RN
Clinical Assistant Professor
Office
115A Hyde Hall (Lambuth Campus)
Office Hours
Contact for appointment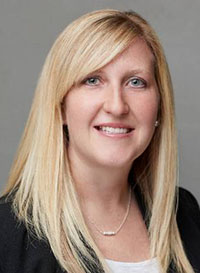 About Julie Cupples
Julie Cupples has been in nursing education since 2014 with a primary interest in neonatal and pediatric nursing. She currently teaches full-time in the undergraduate nursing program on the Lambuth Campus. Her courses include Maternal Child Nursing, Maternal Child Nursing Practicum, Foundational Nursing Skills, and Introduction to Professional Nursing.
She serves on the Faculty Affairs Committee and is a faculty advisor for the Student Nurses Association on the Lambuth Campus. She is a member of Sigma Theta Tau International Honor Society, National League for Nursing, Tennessee Nursing Association, American Nurses Association, and National Association of Neonatal Nurses.
Ms. Cupples received her BSN from Murray State University and her MSN in nursing education from the University of Memphis. She is currently pursuing a Doctorate of Nursing Practice degree with a concentration of Neonatal Nurse Practitioner. Ms. Cupples has 13 years of practice experience in the adult acute care, pediatric, and neonatal environments. She currently practices as a neonatal intensive care nurse at Jackson-Madison County General Hospital.
Julie is happily married with a precious little boy, and one fur baby. She enjoys football, traveling, working out, and spending time with family and friends.