Kay Sims, MSN, RN, BC, CCNS, CCRN
Clinical Associate Professor
Office
3546 Community Health Building
Office Hours
Contact for appointment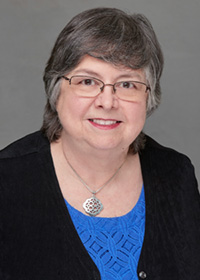 About Kay Sims
Kay Sims is board certified in Continuing Education and Staff Development by the American Nurses Credentialing Center. She is a clinical instructor for Adult Health I and II.
She is a member of the Faculty Affairs Committee at Loewenberg College of Nursing; a member of the Nu Lambda chapter of Sigma Theta Tau International; serves as Regional Faculty for the American Heart Association in the disciplines of Basic Life Support and Advanced Life Support; and is part of the Saint Francis Hospital Training Center teaching Basic Life Support and Advanced Life Support classes as well as community Heartsaver courses.
Sims' research interests include the development of critical thinking skills, advances in cardiopulmonary resuscitation and Nursing Sensitive Care Indicators. She is certified as a CCRN (Critical Care Registered Nurse) and as a CCNS (Certified Critical Care Nurse Specialist) by the American Association of Critical Care Nurses.
She currently works part-time at Saint Francis Hospital in Memphis in the Critical Care Unit. Kay enjoys reading and crafting in her leisure time.