Leigh Ann Breckenridge, FNP-C, MSN
Clinical Associate Professor
Office
4515 Community Health Building
Office Hours
Contact for appointment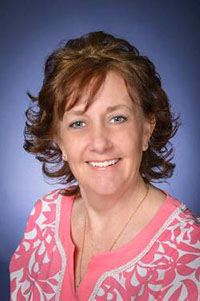 About Leigh Ann Breckenridge
Dr. Leigh Ann Breckenridge, FNP-C, MSN, RN, currently serves as a clinical instructor in the LCON Family. Although she has taught in several areas, her interests are in maternal/child and pediatric nursing. She is currently teaching clinical in the maternal child setting and teaching on-line health assessment to RN to BSN students.
She received her Postmasters degree (FNP) from the Loewenberg College of Nursing, a Master of Science in Nursing (MSN) with a parent/child emphasis from the University of Kentucky in Lexington and a Bachelor of Science in Nursing (BSN) from Mississippi College in Clinton.
Dr. Breckenridge is a member of Sigma Theta Tau, the International Honor Society of Nursing, and the American Association of Nurse Practitioners (AANP). She is also member of the Association of Women's Health, Obstetric and Neonatal Nurses (AWHONN). She is an active member of First Baptist Church of Memphis where she provides health care education to all ages. She participates yearly as a nurse volunteer for luvmud (Habitat for Hope), and is an active participant in March of Dimes and Susan B. Komen walk for breast cancer.
Dr. Breckenridge is a nurse practitioner in a pediatric office. She has worked in the field of pediatrics and labor/delivery for most of her career. Specialty areas in pediatrics include: Hematology/oncology, cardiology, med/surg and administration.
Her research interests are in childhood obesity and breastfeeding. Another area of interest is the perception of labor and delivery nurses and student nurses in the intrapartum area. She has a great passion for children with Asperger's syndrome. Leigh Ann has been happily married to the Rev. Dr. David Breckenridge for 25 years. She is the proud mother of 3 children, two golden retrievers and a cat. She loves metal art and teaching 2 year-olds at church.