Linda Billings
Clinical Associate Professor
Office
4515 Community Health Building
Office Hours
Contact for appointment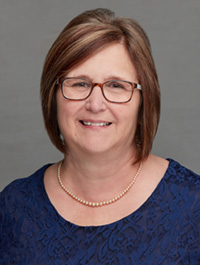 About Linda Billings
Linda Billings has been in nursing for more than 25 years. She has worked in many areas from the bed-side nurse to manager. Most of her career has been in high risk pregnancy care with med-surg sprinkled in the mix as needed. She has taught in both undergraduate and graduate programs. She currently teaches Nursing of the Childbearing Family both in the classroom and clinical areas. She has also taught in other areas throughout her career including Foundations of Nursing, Leadership, NCLEX preparation, Math for Medication Administration, Nursing Education, and of course OB.
She serves currently on the IT committee and the NCLEX Task Force. She is a member of Sigma Theta Tau International Honor Society- Nu Lambda Chapter, Tennessee Nursing Association, Association of Women's Health, Obstetric and Neonatal Nursing. She is also a CPR instructor.
Dr. Billings received her Associates degree in Nursing from Shelby State Community College, Bachelors of Science – Nursing from Union University, Masters of Nursing- Education from Union University, Doctorate of Nursing Practice – Executive Leadership from Union University and a post masters in Family Nursing Practice from The University of Massachusetts – Boston. Most of her nursing career has been helping the high risk pregnant patient.
Linda enjoys traveling with her family, especially to the Smokey Mountains, doing things with her grandson, and swimming. She finds joy in helping students learn safe medication administration by using dimensional analysis, how to care for the pregnant patient, and finding a passion for nursing .