Marie E. Gill, PhD, RN
Assistant Professor
Office
3560 Community Health Building
Office Hours
Contact for appointment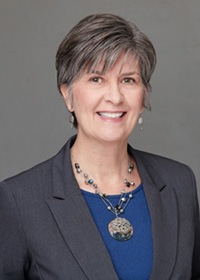 About Marie Gill
Dr. Gill has experience in cardiovascular nursing, patient education, and nursing education. She teaches undergraduate nursing students in Nursing Professional Seminar, Evidence-based Practice/Nursing Research (Lambuth Campus), and Transitions into Professional Nursing Practice.
Dr. Gill's research focuses on health literacy interventions to promote sobriety in Drug Court Diversion Program clients. She has worked with counselors and treatment providers in the Shelby County Drug Court Program to identify clients at risk for dropping out of the program.
Dr. Gill expanded her program of research as co-principle investigator of the grant supported project to integrate Adverse Childhood Experiences (ACE) across undergraduate and graduate nursing curriculum. Currently, she serves on the Healthy Memphis U Committee, Undergraduate Council, Dean's Advisory Committee, PhD Program Task Force, NCLEX Task Force, and Culture of Health Team.
Dr. Gill also co-leads LCON's Student Research Forum for undergraduate and graduate students. She is an active member of Congregational Care and Pastoral Ministry Nursing in the Shelby County area. Dr. Gill enjoys running, cycling, yoga, cooking, and spending time with family and friends.