Melissa Shoaff, MSN, RN
Clinical Assistant Professor
Office
4532 Community Health Building
Office Hours
Contact for appointment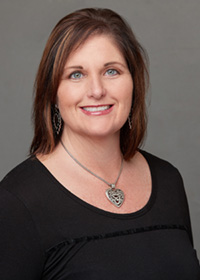 About Melissa Shoaff
Professor Melissa Shoaff obtained a Master's of Nursing Education in Maternal-Child Nursing and researched the effects of using simulation with the birthing mannequin with Bachelor of Science nursing students at the University of Memphis. She teaches and coordinates Childbearing Family-Clinical; teaches Foundational Nursing Skills; Health Assessment Lab; Professional Nursing Seminar; and TLC mentor. She served as the co-chair on Student Affairs Committee from 2016-2017. She also served as Faculty Organization Meeting secretary from 2017-2018. Currently, she serves on the Student Affairs committee.
Professor Shoaff practices at a Surgery Center Institute in the OR and PACU settings. She is an active member of the Association of Women's Health, Obstetrics, and Neonatal Nursing (AWHONN).
She is actively involved in the community as a church affiliation sponsor and volunteer.