Melissa Shoaff, MSN, RN
Clinical Assistant Professor
Office
4532 Community Health Building
Office Hours
Contact for appointment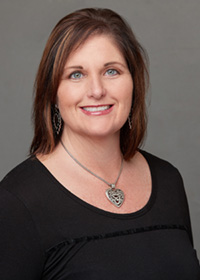 About Melissa Shoaff
Ms. Melissa Shoaff obtained a Master's of Nursing Education in Maternal-Child Nursing and researched the effects of using simulation with the birthing mannequin with Bachelor of Science nursing students at the University of Memphis. She teaches Maternal-Newborn Nursing - Clinical; Level II and Level III Nursing Simulation - Coordinator; and Introduction to Medical-Surgical Nursing - Clinical. She served on the Student Affairs Committee from 2008-2009.
Ms. Shoaff practices at the Women's Health to include: Labor and Delivery, Postpartum, Antepartum, GYN, Well Baby Nursery, and Neonatal Intensive Care Unit (NICU). She is an Active Member in Association of Women's Health, Obstetrics, and Neonatal Nursing (AWHONN).
She is actively involved in community activities such as St. Jude Marathon, Liver Foundation Walk/Run, and The Relay for Life.