Rebecca Burrow, MSN, RNC-OB
Clinical Assistant Professor
Office
318 Hyde Hall, Lambuth Campus
Office Hours
Contact for appointment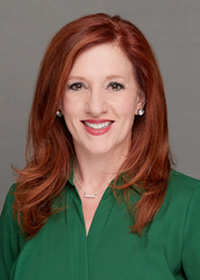 About Rebecca Burrow
Rebecca Burrow has been in nursing education since 2017, with a primary interest in high-risk Labor and Delivery. Ms. Burrow has a specific interest in assisting families dealing with perinatal loss. She currently teaches full-time in the undergraduate nursing program on the Lambuth Campus. Her courses include Maternal Child Nursing Practicum, as well as didactic courses for students in years one and two.
She serves on the Student Affairs Committee and is a member of Sigma Theta Tau International Honor Society, National League for Nursing, Tennessee Nursing Association, American Nurses Association, Association of Women's Health, Obstetric and Neonatal Nursing, and the West Tennessee Nurse Practitioners Alliance.
Ms. Burrow received her Bachelor of Science in Nursing and Master of Science in Nursing Education from Union University. She is currently pursuing a Doctor of Nursing Practice degree with a concentration as a Family Nurse Practitioner. Ms. Burrow has more than 25 years of experience in the areas high risk perinatal nursing, labor and delivery, post-partum and newborn nursing, NICU and CCU.
Rebecca enjoys time with her children, activities related to their school and sports, horseback riding, classical Pilates, and her Bernedoodle, Tallulah.