Renee Morris, MSN, RN
Clinical Associate Professor
Office
117A Hyde Hall, Lambuth Campus
Office Hours
Contact for appointment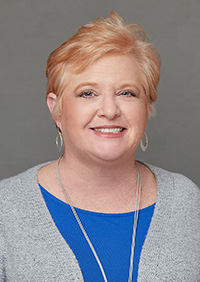 About Renee Morris
Professor Morris has been in nursing education since 2007. She began her career as a nurse educator for a local community college in their Associate Degree in Nursing and she joined Loewenburg College of Nursing in 2013. Professor Morris has taught on every level of the Bachelor of Science Degree for LCON undergraduate program. .
Currently she teaches in the following courses: Adult Health Nursing II: Complex Health Alterations, Complex Health Alterations Practicum, and Introduction to Professional Seminar. Professor Morris has taught Health Assessment, Health Assessment Lab, Adult Health Nursing I: Common Health Alterations and the practicum, Community Health Nursing and its practicum, and Transitions into Professional Nursing Practice. Professor Morris's practice specialty is emergency medicine, critical care nursing, occupational health nursing, cardiac heart catheterization specialist, and nursing education.
Professor Morris serves on the undergraduate curriculum committee and has served on the faculty affairs committee, technology committee, and BSN coordinator committee. She is a member International Nursing Association for Clinical Simulation and Learning, American Nurses Association, Tennessee Nurses Association (TNA), and the National League for Nursing.
Professor Morris received her BSN from the University of Tennessee at Knoxville in 1989 and received her Master of Science in the nursing education tract from University of Memphis in 2012. Professor Morris has received her Certificated Clinical Nurse Educator certification from National League of Nurses.