Rosemary McLaughlin, PhD, MNSc, BSN, RN
Clinical Professor
Office
312A Hyde Hall, Lambuth Campus
Office Hours
Contact for appointment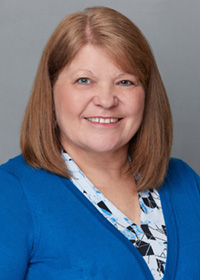 About Rosemary McLaughlin
Dr. Rosemary McLaughlin earned her Bachelor of Science in Nursing from Harding University, her MNSc from the University of Arkansas for Medical Sciences and a PhD from the University of Tennessee Health Sciences.
Currently, she is certified in Neonatal Intensive Care. She has worked in the field of pediatric nursing and taught for more than 30 years. Her interests include neonatal care, genomics and nursing education.
In her spare time, Rosemary spends time with her therapy dog Lapis, (a standard poodle), and she visits children and adults bringing smiles and joy to all.