Shkendie Papraniku, MSN, APRN, FNP-C
Clinical Associate Professor
Office
3523 Community Health Building
Office Hours
Contact for appointment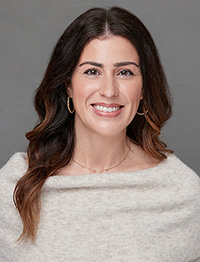 About Shkendie Papraniku
Shkendie Papraniku is a Clinical Associate Professor and has been a faculty member at the Loewenberg College of Nursing at the University of Memphis since 2012. She obtained her Bachelor of Science in Nursing from Wagner College in 2006. An alumna of LCON, she received her Master of Science in Nursing with a Concentration in Nursing Education in 2012 and later received her Family Nurse Practitioner Post-Master's Certificate in 2016.
She has worked as a staff nurse in cardiac step-down and as a nurse practitioner in advanced practice. She currently practices in an Endocrinology clinic with an emphasis in management of diabetes and thyroid disorders. She teaches throughout the Undergraduate Program in the first, second, and fifth semesters and also in the Graduate FNP Program. Currently, she serves LCON as the chair of the NCLEX Task Force and member of the Undergraduate Council, St. Francis Practice Council, Leadership Council, Faculty Search Committee, Faculty Affairs Committee, Faculty Annual Review Committee, and the Tenure and Promotion Committee.
She received the Daisy Award for Teaching in 2016. She is an active member of the Tennessee Nurses Association, American Association of of Nurse Practitioners, National League for Nursing, Greater Memphis Area for Advanced Practice Nurses, American Association of Colleges of Nursing, and Sigma Theta Tau International Honor Society. In her spare time, Shkendie enjoys spending time with her family and friends, gardening, and traveling.