Teresa Richardson, DNP, RN, CPN, NE-BC
Clinical Professor & Director, Executive Leadership Program
Office
4519 Community Health Building
Office Hours
Contact for appointment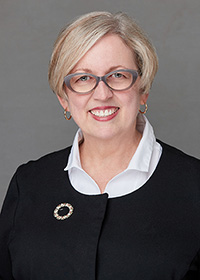 About Teresa Richardson
Dr. Richardson is Director of the Executive Master of Nursing Program. She is course developer for seven of the Executive Leadership MSN courses. She is certified as an ANCC Nurse Executive and PNCP Pediatric Nurse. Dr. Richardson completed her Doctor of Nursing Practice studies at Vanderbilt School of Nursing.
Her scholarly project "Transition of Graduates into the Workplace: Evaluation of the Faculty Navigator Program" studied facilitation of role transition for University of Memphis' Loewenberg College of Nursing graduates. Dr. Richardson was presented the 2018 Excellence in Education Award by the Society of Pediatric Nursing.
She co-initiated the Mid-South Chapter of the Society of Pediatric Nursing, served as the chapter President 2015-2017. The Mid-South Chapter was recognized as Chapter of the Year for 2017. Dr. Richardson nationally served on the Society of Pediatric Nurses' education committee 2014-2017.
Dr. Richardson practiced neonatal nursing as a bedside and transport nurse in children's hospitals from1984-2008 and has taught since 2006.