Kris-Stella Trump
Assistant Professor, Department of Political Science
Office Hours
Call or Email for Appointment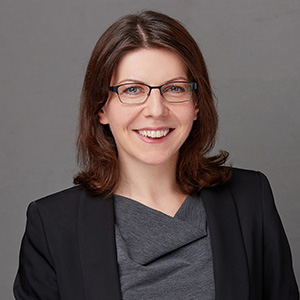 About Kris-Stella Trump:
Dr. Trump joined the Political Science department in Fall 2019. She specializes in political behavior and political psychology, with a particular focus on attitudes toward income inequality, redistribution, and perceptions of deservingness. Her research has been published in journals including the Journal of Politics, The British Journal of Political Science, and Perspectives on Politics. Dr. Trump received her Ph.D. from Harvard University in 2013; immediately prior to joining the University of Memphis she worked as Program Director of the "Anxieties of Democracy" and "Media & Democracy" programs at the Social Science Research Council.
Research Interests:
Political behavior; Political Psychology; Income Inequality; Perceptions of deservingness
Teaching Interests:
American Politics, Political Behavior, Political Psychology, Public Policy
Education:
Ph.D., Government, Harvard University, 2013; MPhil, European Politics, University of Oxford, 2007; BA, Economics and Social and Political Sciences, University of Cambridge, 2005
Publications:
Trump, Kris-Stella and Ariel White. 2018. "Does Inequality Beget Inequality? Experimental Tests of the Prediction That Inequality Increases System Justification Motivation" Journal of Experimental Political Science 5(3), 206-216.
Trump, Kris-Stella. 2018. "Income Inequality Influences Perceptions of Legitimate Income Differences" British Journal of Political Science 48(4), 929-952.
Williamson, Vanessa, Kris-Stella Trump and Katherine Levine Einstein. 2018. "Black Lives Matter: Evidence that Police-Caused Deaths Predict Protest Activity" Perspectives on Politics 16(2):400-415.
White, Ariel and Kris-Stella Trump. 2018. "The Promises and Pitfalls of 311 Data" Urban Affairs Review 54(4):794-823.
Katherine Levine Einstein, Kris-Stella Trump and Vanessa Williamson. 2016. "The Polarizing Effect of the Stimulus: Partisanship and Voter Responsiveness to the American Recovery and Reinvestment Act" Presidential Studies Quarterly 46(2):264-283.
Charlotte Cavaillé and Kris-Stella Trump. 2015. "The Two Facets of Social Policy Preferences." The Journal of Politics 77(1):146-160.
Experience:
Program Director at the Social Science Research Council (2017-19); Research Specialist at the Office of Evaluation Sciences (2016-17); Research Associate at IMPAQ International (2015-16); College Fellow at Harvard University (2013-15).