Latasha R. Holden, Ph.D.
Assistant Professor (Cognitive Psychology)
Office
Psychology Building, Room 442
Office Hours
Contact for hours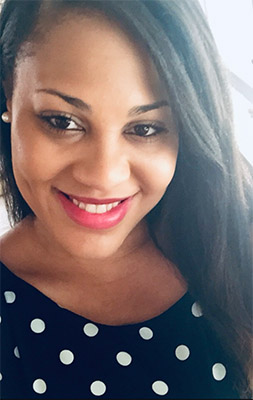 Education
Ph.D., Princeton University
M.A., Towson University
B.A. with honors in Psychology from UNC Greensboro
Research Interests
Working Memory, Long-Term Memory, and Learning
Control of Cognition
Inter- and Intra-Individual Differences
Culturally Informed and Responsive Science and Pedagogy
Diversity, Equity, and Inclusion
Test Performance and Achievement
Intervention
Open Science and Secondary Data Approaches
Recent Publications
Holden, L., LaMar, M., & Bauer, M. (2021). Evidence for a cultural mindset: Combining process data, theory, and simulation. Frontiers in Psychology.
Delaney, P., Godbole, N., Holden, L., & Chang, Y. (2017). Working memory capacity and the spacing effect in cued recall. Memory.