Healthcare Interpreter Course
The School of Public Health is proud to administer a CMIE-accredited Health Care Interpreter Training program, a specialized educational program for individuals who are proficient in two or more languages. Our accreditation is provided by the Commission of Medical Interpreter Education and recognized by the International Medical Interpreters Association (IMIA). We received accreditation on December 11, 2013.

We offer two levels of training: Level I and Level II.
---
Level I
Download Level 1 Course Description >
Our Level I course is the first IMIA accredited course in the U.S.
Major topics discussed in the course include communication barriers, roles and modes of interpreting, protocols of the session, Standards of Practice and Code of Ethics of the IMIA, NCIHC and CHIA, legal and regulatory requirements in health care, memory development, note-taking, cultural competence, medical terminology/abbreviations, introduction to body systems and most common diseases, medical equipment, procedures and other topics from our curriculum. Exercises and activities to develop oral message conversion skills bidirectionally are an integral part of the course.
This course offers 60 hours of instruction/learning and a minimum of 10 hours of Practicum outside the classroom.
The course is offered several times a year, and is currently utilizing a virtual format via Zoom.


The first 40 hours are delivered via Zoom, with students actively interacting with classmates and instructor. The next 20 hours are completed asynchonously.

We follow the IMIA Standards of Training for accredited courses. Our curriculum was first developed by Gayle Tang at Kaiser Permanente (2014) for Hablamos Juntos (RWJF national grant).
Level I Cost: $760
See Level I handbook for more information.
Please contact Ms. Espi Ralston (Program Director and Course Instructor) to register: espiralston@gmail.com or 901.218.4691.
---
Level II
Download Level II Course Description >
Level II is a forty-hour intermediate-advanced online online course offered to individuals who want to expand their knowledge of medical interpreting and prepare to take the NBCMI and/or CCHI national exams. It may be taken after having successfully completed Level I or its equivalent. Students who have taken Level I are not required to take Level II, but it is highly recommended.

In Level II, knowledge and skills of interpreting in specialized areas such as Palliative Care, Pediatric Oncology, Mental Health, Genetics, Remote Interpreting, study of body systems, the language of pain understood within a cultural framework and case-scenarios are presented and practiced and discussed in order to improve performance. Students who take Level II have the opportunity to select a few specific topics of interest to them as part of the course as well as to do a group project.
Level II Cost: $760
Please contact Ms. Espi Ralston (Program Director and Course Instructor) to register: espiralston@gmail.com or 901.218.4691.
---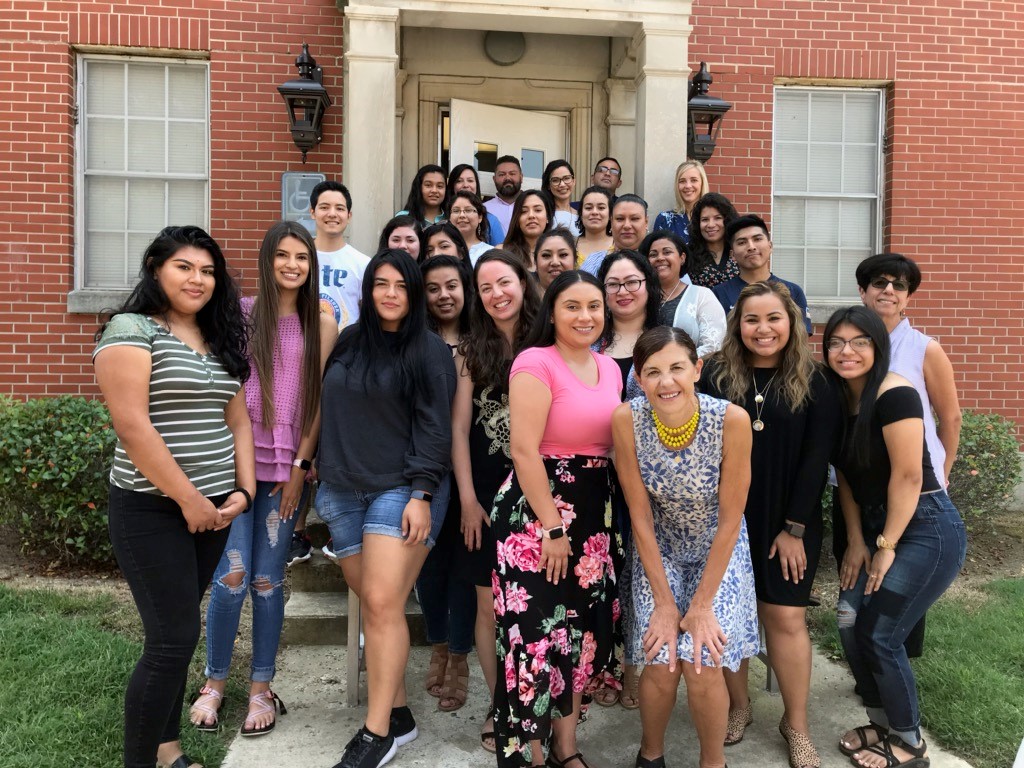 Classroom Dynamics (Level I, II)
In our Zoom virtual classroom, students participate actively in groups, individually or in pairs. We use Breakout Rooms frequently for practicing exercises, discussions, small group/pair learning and exams preparations. We offer many interactive tools for the students to enjoy their learning experience.
---
Testimonials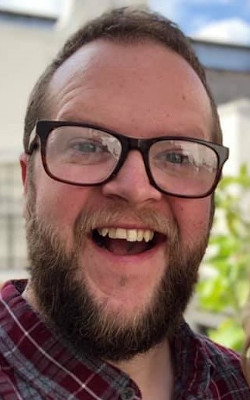 "The University of Memphis' medical interpreter training was just the toolbelt I was looking for to become nationally certified. With them, you are totally prepared!"
-Greg Chewning, a graduate of our Health Care Interpreter Program, recently passed the CCHI national certification program for medical interpreters.
"The Healthcare Interpreter Course is an excellent gateway to the vast and intricate arena of medical interpreting. This program has been instrumental in equipping me with the tools necessary to successfully pass the national board exams and become a certified medical interpreter of a language of lesser diffusion. Thanks to the beneficial program and seasoned instructor, I was able to attain the foundation for entering a deeply enriching profession, in pursuit of my dreams." - Uju Alexander
"Your Program has successfully trained me to professionally perform, when the time comes, in the medical Interpreting world. Your program has successfully given me the tools and the hunger to seek more knowledge and development in a fast growing profession, that I have come to confirm is definitely in accordance with my search of giving back, in a professional way, to the society that kindly has open its arms to me and to those in need within my sweet and dear Latin American culture." - Gilberto Jaimes
"The Health Care Interpreter Program really changed my life. The training that I received at The University of Memphis has given me the tools needed to break barriers of communication while improving the overall care of our non-English speaking patients." - Maria King, Medical Interpreter at Le Bonheur Children's Hospital, President of Tennessee Association of Medical Interpreters & Translators (TAMIT)
---
Prerequisites-Level I
Oral Proficiency Requirements

Applicants must provide documentation of oral proficiency in English for one of the following:

Five (5) years or more of professional experience in the US, or in another country where English is the official language
high school diploma (or equivalent), or an undergraduate or graduate degree from an accredited institution of higher education in the US, or in another country where English is the official language
Acceptable score for one of the following language exams:

TOEFL: 570+ paper, 230+ computer version, 90+ on iBT
ELPT: 950+
MELAB: 80+
ECPE: Pass
FCE Level 3: A
CAE Level 4: B
CPE Level 5
IELTS: 7.0+
OPIc (Oral Proficiency Interview-computer in English: Advanced Mid-Level

Oral Testing in a Language Other than English (LOE):

For oral proficiency testing we recommend :
Language Testing International (LTI). OPIc Level: Advanced-Mid or higher.OPIc Examinee Handbook
Parrot Language Testing Services (Company): Interagency Language Roundtable (ILR) scale : L+2, 3 (levels)

The UOM Testing Center no longer offers language testing for our program. You can take the oral proficiency test at home from one of the companies cited above or another one approved by our program.
Parrot Language Proficiency Test: https://languagetest.com
Course Prerequisites
High school diploma or equivalent; bachelor's degrehttps://languagetesting.come or higher recommended
Minimum 18 year of age; recommended 21 years or older
All persons who are interested in taking a course should contact Espi Ralston, Course Instructor, prior to registration and payment to ensure that they meet all the requirements.
---
Instructor
Our Program Director and course instructor is Espi Ralston, MA, MAT, CMI-Spanish, CHI, who holds masters degrees in curriculum and instruction, romance languages, and modern philology, and has 30 years experience in teaching. Ms. Ralston works as a certified medical interpreter at St. Jude Children's Research Hospital.
---
Tuition and Fees
Tuition for the Health Care Interpreter Course is $760, and may be paid on-line, in person, or by mail.
To pay on-line, please visit our secure web store.
To pay in person, please visit University & Student Business Services at 115 Wilder Tower. Ask for two (2) receipts- one for your records, and one to submit as proof of payment with your registration form
To pay by mail, please make your check payable to University of Memphis, and indicate "Interpreter Course" in the notes section of your check. Mail your check to: University of Memphis, P.O. Box 1000, Department 313, Memphis, TN 38148.
Note: If your tuition will be paid by your employer, they must include your name when submitting payment to ensure that the funds are applied correctly to your account.
---
Contact Us