For release: April 15, 2010


For press information, contact Curt Guenther, 901/678-2843

Scholarly and creative works by University of Memphis professors will be on public display on the U of M campus during the week leading up to the annual Faculty Convocation on Friday, April 23. Convocation will single out 14 faculty members and one staff member who have rendered outstanding service to their students and to the University, but Faculty Scholarship Week will present a much broader range of their accomplishments.

Appropriately, it is sponsored by the University Libraries, with the support of Friends of the University Libraries. All events are free, unless otherwise noted.

Beginning Monday, April 19, and lasting through April 22, the display in the rotunda of the McWherter Library will feature the work of this year's Distinguished Research Award winners. In the same library exhibit will be nine short films about faculty research. Hours for the McWherter Library are Monday-Thursday, 7:30 a.m. to midnight; Friday, 7:30 a.m. to 6 p.m.; Saturday, 10 a.m. to 6 p.m.; and Sunday, 1 p.m. to 10 p.m. The displays will move to the Downtown law school April 23.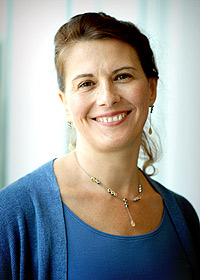 Dr. Danielle McNamara

The library will also be the site for presentations by two of the recipients of Distinguished Research Awards, Dr. Charles Crawford and Dr. Danielle McNamara. McNamara will discuss "Intelligent Tutoring Systems to Improve Literacy Skills" on

Tuesday, April 20

, in Room 225 from 12:30 to 2 p.m. Crawford will present "In Pursuit of Our History," dealing with his oral history project, on

Thursday, April 22

, in Room 225 from 12:30 to 2 p.m.

Other events during Faculty Scholarship Week include a free concert by Faculty Jazz Players of the Rudi E. Scheidt School of Music on Monday, April 19, at 7:30 p.m. at the Memphis Drum Shop, 878 South Cooper in Midtown, and the opening reception for the MFA thesis exhibition on Friday, April 23, 5-7 p.m., in the Art Museum of the University of Memphis, Room 142 in the Communication & Fine Arts Building

Starting April 24 and running through June 19, works by spring 2010 MFA candidates will be on display in Room 142 of the Communication and Fine Arts Building.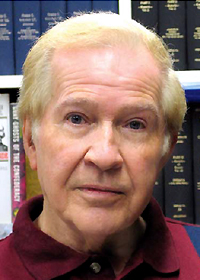 Dr. Charles Crawford

Faculty Scholarship Week actually begins Thursday,

April 15

, with the presentation of "Dark of the Moon," a play by Howard Richardson and William Berney, on the U of M's Mainstage Theatre. The play will begin at 8 p.m. each evening, April 15-17 and again April 22-24. Tickets are available by calling 901-678-2576.



The week will officially end Saturday, April 24, with the U of M Opera's production of "The Medium and the Old Maid and the Thief" in Harris Concert Hall. Admission is $10 for the general public, $7 for non-U of M students and senior citizens, and free to U of M students, faculty, and staff with valid I.D.

For events on the U of M campus, parking is available in the Innovation Drive parking garage and the Zach Curlin parking garage.

More information is available from Tom Mendina by phone at 901-678-4310 or via email at tmendina@memphis.edu

Details are also available online at www.memphis.edu/fsw