For release: March 1, 2010


For press information, contact Gabrielle Maxey, 901/678-2843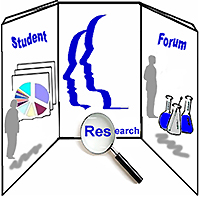 Undergraduate and graduate students at the University of Memphis will showcase their research projects and scholarly activities Monday, April 5, at the 22nd annual Student Research Forum in the new University Center.
Poster presentations will be from 10 to 11:15 a.m.; the awards ceremony will begin at 11:45. Up to $3,000 in prizes will be awarded.
The deadline for applications is March 17. Students interested in participating can apply online at www.memphis.edu/srf/application.php
The multidisciplinary showcase is sponsored by the Graduate School and the Helen Hardin Honors Program.
For more information, call 901-678-4212.