For release: May 18, 2010


For press information, contact Gabrielle Maxey, 901/678-2843

The National Institute of Environmental Health Sciences has awarded University of Memphis researcher Dr. Thomas Sutter and his co-investigators, Dr. Carrie Hayes Sutter and Dr. Judith Cole, a $1.57 million grant to study the mechanisms by which exposure to dioxin causes skin cells to change, resulting in chronic skin diseases.

Dioxins are some of the most toxic chemicals known to science and are formed as waste byproducts when chlorine-based chemical compounds are burned with hydrocarbons, during chlorine bleaching, combustion of municipal solid waste, or as part of the production of PVC plastics and certain pesticides. Human exposure to dioxin-like chemicals occurs mostly through diet and has been linked to higher incidence of serious and chronic skin diseases, reproductive and developmental problems, and various types of cancer.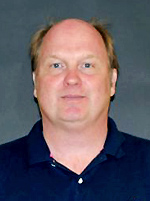 Dr. Thomas Sutter

Dioxin was discovered in industrial waste streams in the 1980s, resulting in significant changes in how industry conducts its chemical combustion and waste processing activities. However, despite years of research, scientists do not yet have a good understanding of how dioxin interacts with normal animal and human cell processes to cause toxicity, so that accurate estimates of toxicity levels and corresponding disease risk may be established.



Thomas Sutter is professor of biology, W. Harry Feinstone Chair of Molecular Biology, and director of the Feinstone Center for Genomic Research. Carrie Sutter and Judith Cole are faculty in the Department of Biological Sciences. The researchers hope their five-year study will help other scientists and policymakers gain a better understanding of this complex issue. "As researchers, we are interested in understanding how these chemicals, which interact with a single protein within cells, act to cause toxicity in humans and other animals," said Thomas Sutter. "As environmental health scientists, we hope that our work will clarify the margin of safety between our current exposures to dioxins and the likelihood that they are causing disease in the general population."

For more information, contact Thomas Sutter at tsutter@memphis.edu