For release: September 10, 2010


For press information, contact Gabrielle Maxey, 901/678-2843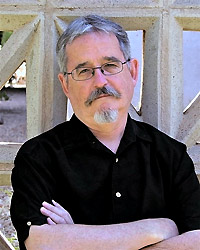 Terry Hummer

Poet, essayist, and musician Terry Hummer will open the fall River City Writers Series at the University of Memphis with three events Wednesday and Thursday, Sept. 22 and 23. Hummer will read from his work at 8 p.m. Sept. 22 in the University Center's River Room.

On Sept. 23 he will conduct an interview at 10:30 a.m. and give a poetry workshop at 5:30 p.m. Those events will be held in Patterson Hall, Room 456.

All River City Writers Series events are free and open to the public.

Hummer lives in Tempe, Ariz., where he teaches at Arizona State University. His published works include The Infinity Sessions: Poems, The Muse in the Machine: Essays on Poetry and the Anatomy of the Body Politic, and Bluegrass Wasteland, as well as seven other books of poetry and prose. His upcoming work is Ephemeron: Poems.

Originally from Macon, Miss., Hummer grew up on a farm. His talents beyond the written word include playing tenor and baritone saxophone in both rock 'n' roll and blues bands. He also has been the editor of such prestigious journals as The Kenyon Review and The New England Review at Middlebury College.

The River City Writers Series is sponsored by the Department of English, the Hohenberg Foundation, the Creative Writing Club, and Richard Bausch, who holds the Moss Chair of Excellence.

For more information, email creativewriting@memphis.edu or call 901-678-4692.