FEC - Fogelman Executive Center
901.678.2295 | 330 Innovation Dr.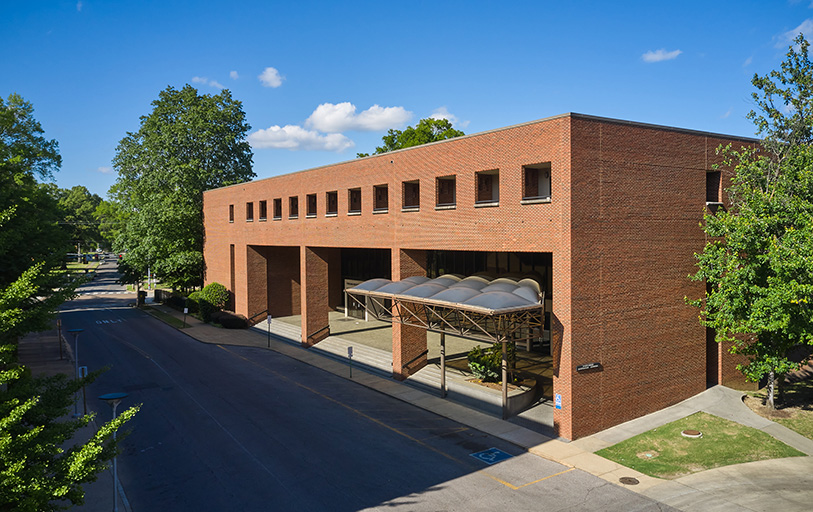 The most recent addition to our on-campus Residence Hall community is the Fogelman Executive Center (FEC). The FEC is an all-male residence hall housing up to 50 male residents in single rooms, each with their own private in-room bathroom. Tracing back to its original executive/conference roots the FEC offers access to a Community Great Room providing students with a place to connect, including a community style kitchenette - with microwave & sink, as well as a great place to study.
*The FEC is a four-story building. Rooms are located on the 4th floor of the FEC. Floors 1-3 will still operate as a conference and event center. Residents will only have access to the 4th floor.
Location
The FEC is conveniently located on the northwest side of campus directly off of Central Ave. >>MAP IT
Profile
TYPE:
CAPACITY:
FLOORS:
FLOOR PLAN:

Single rooms with private in-room bathrooms
Amenities
Utilities, high-speed Internet and cable television provided
In-room adjustable air-conditioning and heat
Queen Beds
Movable furniture
Free Laundry 24/7
Community Great Room & study space
Card Access entry system
24/7 front desk
Private in-room bathroom
2020 - 2021 FEC Rates
Rate per semester (Fall & Spring) <FEC closes for winter break and spring break>
Single $3330

Contact
Josh Smith - Graduate Hall Director
901.678.5341 jnsmth10@memphis.edu