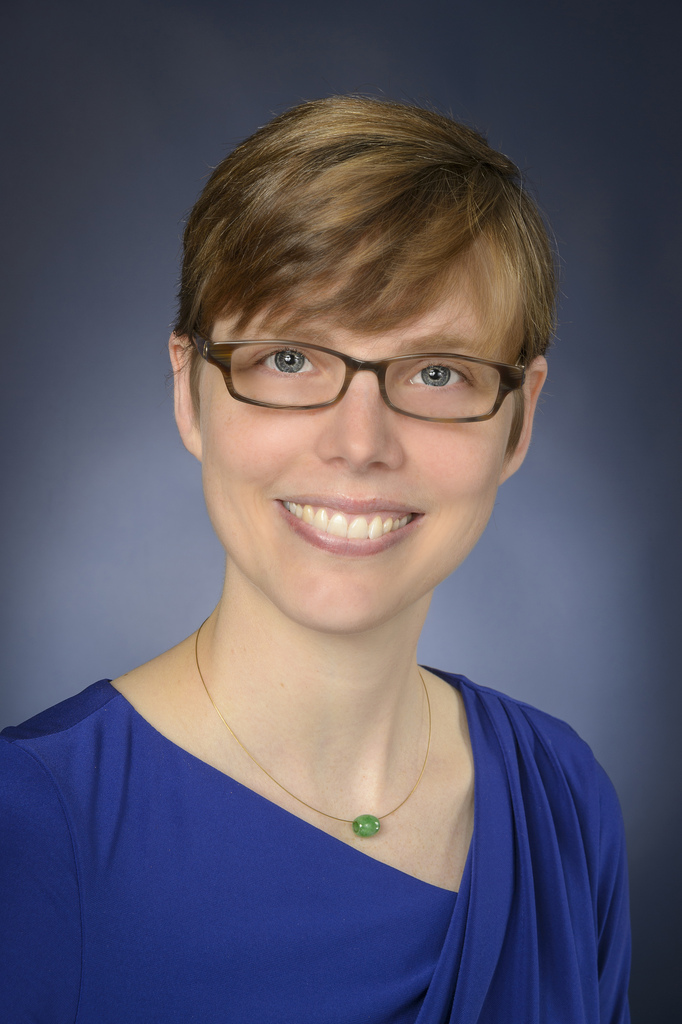 Anna Mueller
Assistant Professor
Email
anna.mueller@memphis.edu
Office
Clement Hall, Room 223
Office Hours
Call for Hours
Anna S. Mueller is Assistant Professor in the Department of Sociology. She received her Ph.D. in Sociology in 2011 from the University of Texas at Austin.
Broadly speaking, Mueller's research examines how peers shape adolescent health and wellbeing over the transition to adulthood, with a focus on suicidality and weight-control behaviors. Her research emphasizes why and how behaviors and values spread between individuals generally using insights from social network theories, social psychology, and sociology of emotions. She is also interested in how schools, as social organizations, shape social relationships and opportunities to learn, thereby affecting the life chances of children in terms of education, health, and wellbeing. Her substantive interests are complemented by her methodological interests in social network analysis and multi-level modeling.
Currently, she is working on a series of studies on the spread of suicides via social relationships with her colleague in the sociology department, Dr. Seth Abrutyn. With this research, she and Dr. Abrutyn are analyzing factors that render youth more susceptible to suicidality following the suicide attempts of friend or family members. Their research pays particular attention to gender differences and examines how these factors play out in different stages of the life course. Mueller's work is guided by two ultimate goals. First, she aims to improve suicide prevention by providing as much knowledge as possible about the conditions under which suicides are most likely to spread. Second, she aims to develop a more robust sociological theory of suicide – one that integrates knowledge from Durkheim's important work on social integration and regulation with insights from social psychology and existing research on the social contagion of emotions and behaviors. Mueller and Abrutyn's first study from this line of research was recently published in the American Sociological Review (April 2014). A podcast interview with Mueller and Abrutyn is also available online. Further studies are published or forthcoming at Sociological Theory, Sociological Forum, Journal of Health and Social Behavior and Sociological Perspectives.
In addition to her research on suicide, Mueller has conducted research on the role of school contexts in adolescents' body weight also using a social-psychological framework. This work highlights the important role school cultures play in shaping adolescents' decisions to practice weight control and demonstrates how social comparison theory improves our understanding of how health behaviors are linked to social contexts. Further, her research suggests that adolescents do not uniformly respond to macro-level body ideals – such as those that equate feminine beauty with being thin - and that the weight cultures they encounter through everyday life shape their weight control decisions and self-perceptions.
Mueller's research has been funded by the National Science Foundation (Graduate Research Fellowship). She has published articles in the American Sociological Review, American Journal of Sociology, Journal of Health and Social Behavior, Social Forces and the American Journal of Education.
Dr. Mueller teaches Social Statistics, Intermediate Social Statistics, Senior Thesis, Sociology of Education, and Gender and Health.
Selected Publications
*Authors made equal contribution.
Mueller, Anna S. and Seth Abrutyn. 2015. "Suicidal Disclosures among Friends: Using Social Network Data to Understand Suicide Contagion." Journal of Health and Social Behavior. 56(1):131-148.
Mueller, Anna S.,Wesley James, Seth Abrutyn, and Martin Levin. 2015. "Suicide Ideation and Bullying among U.S. Adolescents: Examining the Intersections of Sexual Orientation, Gender & Race/Ethnicity" American Journal of Public Health 105(5): 980-985.
Mueller, Anna S.,* Seth Abrutyn,* and Cynthia Stockton. Forthcoming 2015. "Can Social Ties be Harmful? Examining the Social Dynamics of Suicide Suggestion in Early Adulthood." Sociological Perspectives. Published online first November 17, 2014. DOI: 10.1177/0731121414556544
Abrutyn, Seth and Anna S. Mueller. 2014. "The Socioemotional Structure of Suicide: A Microsociological View of Durkheim's Suicide." Sociological Theory 32(4): 327-351.
Abrutyn, Seth* and Anna S. Mueller.* 2014. "Are Suicidal Behaviors Contagious in Adolescence?: Using Longitudinal Data to Examine Suicide Suggestion" American Sociological Review 79(2): 211-227. *Authors made equal contribution.
Frank, Kenneth, Chandra Muller, and Anna S. Mueller. 2013. "The Embeddedness of Adolescent Friendship Nominations: The Formation of Social Capital in Emergent Network Structures" American Journal of Sociology 119(1): 216-253.
Mueller, Anna S., Jennifer Pearson, Chandra Muller, Kenneth Frank and Alyn Turner. 2010. "Sizing Up Peers: Adolescent Girls' Weight Control and Social Comparison in the School Context." Journal of Health and Social Behavior 51(1): 64-78.
If you would like a copy of any of Dr. Mueller's publications, please send her an email.