Summer Bridge Program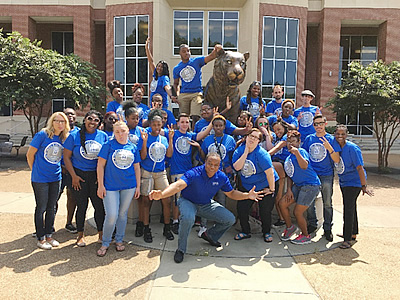 Summer Bridge targets SSP-eligible UofM bound high school graduates for a week-long experience that will aid in acclimation to a university environment.
Selected participants can expect to benefit both academically and socially and have an opportunity to test out of certain developmental courses and earn college credits.
Details on the actual summer schedule will be made available shortly.. Participants are expected to attend for the full duration of the program.
Space for the Summer Bridge Program is limited and participation will be allocated on a first come, first serve basis.
Prospective applicants should complete the SSP Program Application and will be evaluated for a right fit for this experience.
For more information please contact Heather Kenny at hkenny1@memphis.edu or 901.678.2351.