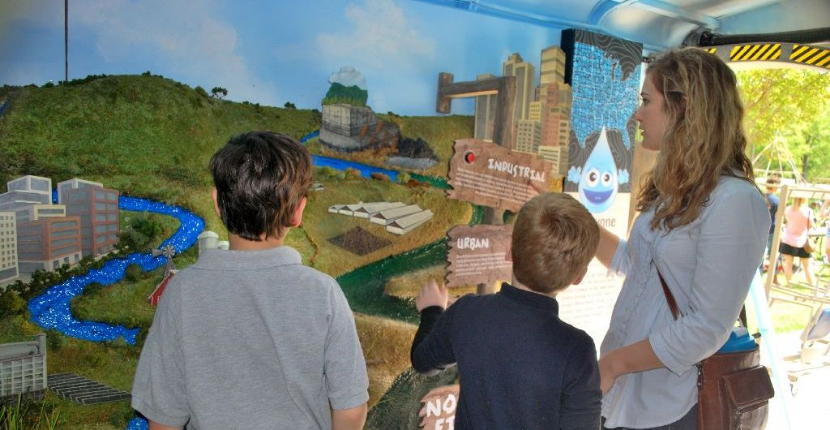 A Teacher's Perspective
"There were parts that my kids seemed to enjoy the most and seemed to stick with them.
I used Water on Wheels as an introduction to our beginning to talk about the water cycle, and I really think the 3D model and manipulative of the water cycle really stuck with them. It was something that made what we were talking about real for them.
Another part that was really valuable was the display where they got to see how much water is wasted when we do certain things, like flush a toilet, take a shower, or leave the water running. I had shown them a video about water conservation beforehand, but I the manipulative gave them something real to look at.
Finally, I think that my class seeing where their water came from in the display of the Memphis skyline made everything we were talking about have so much more relevant to them.
I also think they enjoyed feeling that they had an "expert" to talk to and to be able to ask questions about."
Briana Woods, St. George's Independent School, Memphis, Tennessee
Student Perspectives and More
Hear what Ms. Woods' students had to say by watching this short video.
DeSoto County Likes the WOW, Too!
The WOW has worked with the DeSoto County Soil and Water Conservation District many times during their autumn Conservation Field Day. The organizers of this event sent a note to former WOW educators Mary DuBose and James Eason after one of their visits: