About WUMR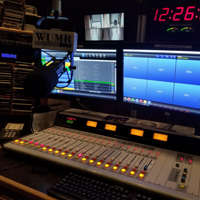 Broadcasting in stereo with 25,000 watts of power, WUMR is the only exclusive jazz outlet in the Memphis metro area. The station offers a mix of contemporary and traditional jazz, as well as a sampling of fusion, Blues, Latin, and new age Jazz. The station also serves the Mid-South community with unique educational, sports, and community service programming.
WUMR has been the University of Memphis broadcasting outlet since 1979, when Southwestern at Memphis (now Rhodes College) sold one of its two radio licenses to then Memphis State University. WSMS-FM 91.7, carrying the Memphis State call letters, was created as an all-jazz station. Although the call letters changed to WUMR, when Memphis State became the University of Memphis on July 1, 1994, the station, which is now known as WUMR "The Jazz Lover" U 92-FM, has stayed true to the all-jazz format during its 30-year history. WUMR is part of the College of Communication and Fine Arts' (CCFA) Department of Communication, and an element of the station's mission is to train student volunteers in broadcasting.
"When I founded the station, we chose the all-jazz format for three reasons," says Richard Ranta, former CCFA Dean. "We didn't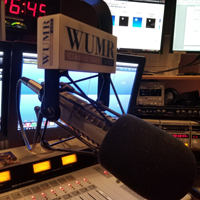 want to compete with the programming of commercial radio in Memphis, and none of the stations were playing jazz regularly. We wanted a musical style that appealed to a multiracial audience and, finally, jazz was a format that fit in nicely with the jazz curriculum in our music department, now the Rudi E. Scheidt School of Music," Ranta continues.
Although WUMR relies on volunteers and students for on-air shifts, and to manage some of the daily tasks, the station's recipe for success is its focus on professionalism. This professionalism was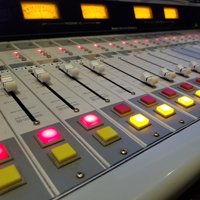 brought to the station when the late Bob McDowell was hired as WUMR's general manager in 1982. McDowell was a great influence in every aspect of the broadcast industry, not only in Memphis and the surrounding area, but also nationally. He was the backbone of WUMR, founded and was executive director of the Memphis Area Radio Stations Association, was program director for WDIA as well as program director, station and general manager for WRVR before he took the position at the University of Memphis.
Today, the station provides the best in classic and contemporary jazz to local listeners, 24-hours a day, and, a tribute to 21st century technology, the station now also streams online so that jazz lovers from all over the world can tune in. Malvin Massey, long-time WUMR music director and former jazz musician, is the station's general manager.
WUMR The Jazz Lover U92 FM
3745 Central Avenue
G13 Theatre and Communication Building
Phone: (901) 678-2560
Fax: (901) 678-4899
wumr@memphis.edu
Request Line: (901) 678-4867
Jazz Connection: (877) 955-JAZZ
Underwriting: (901) 678-4843