Wynton Marsalis
Feature CD Review: Wynton Marsalis' "Bolden"
For Release: April 21, 2019
Review by Malvin Massey, Jr., 4/21/2019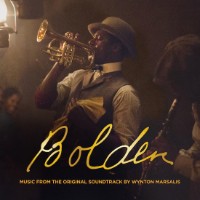 This Feature CD Review is from the great Wynton Marsalis and is the soundtrack of the soon to be released feature film that shares its name, Bolden.
This music is a part of a dream of creating a legacy that is never been fulfilled. "Charles 'Buddy' Bolden (1877-1931) ranks among the most influential yet obscure figures in the pantheon of American music. The legendary New Orleans cornet player is widely credited by musicians of his era as being the FIRST jazz musician and band leader."
This story that has never been widely told is the brainchild of musician and financier Daniel Pritzker. It is a project that has taken many years to get just right.
With the soundtrack produced and arranged by Wynton Marsalis, and a stellar cast, the story of "Buddy Bolden" will take on a new meaning to jazz fans around the world.
The CD is filled with some very familiar classic New Orleans style jazz tracks. Performed by the Jazz @ The Lincoln Center Orchestra to perfection.
It is a musical journey back in time, and you can visualize the smoky swinging dance clubs, the brothels and more. This musical story will be a true eye-opener for jazz lovers, and historians.