WUMR Donation Online Instructions
Contributing To WUMR Now Available Online Anytime
For Release: June 1, 2018
For more information, contact: WUMR-FM (901) 678-2560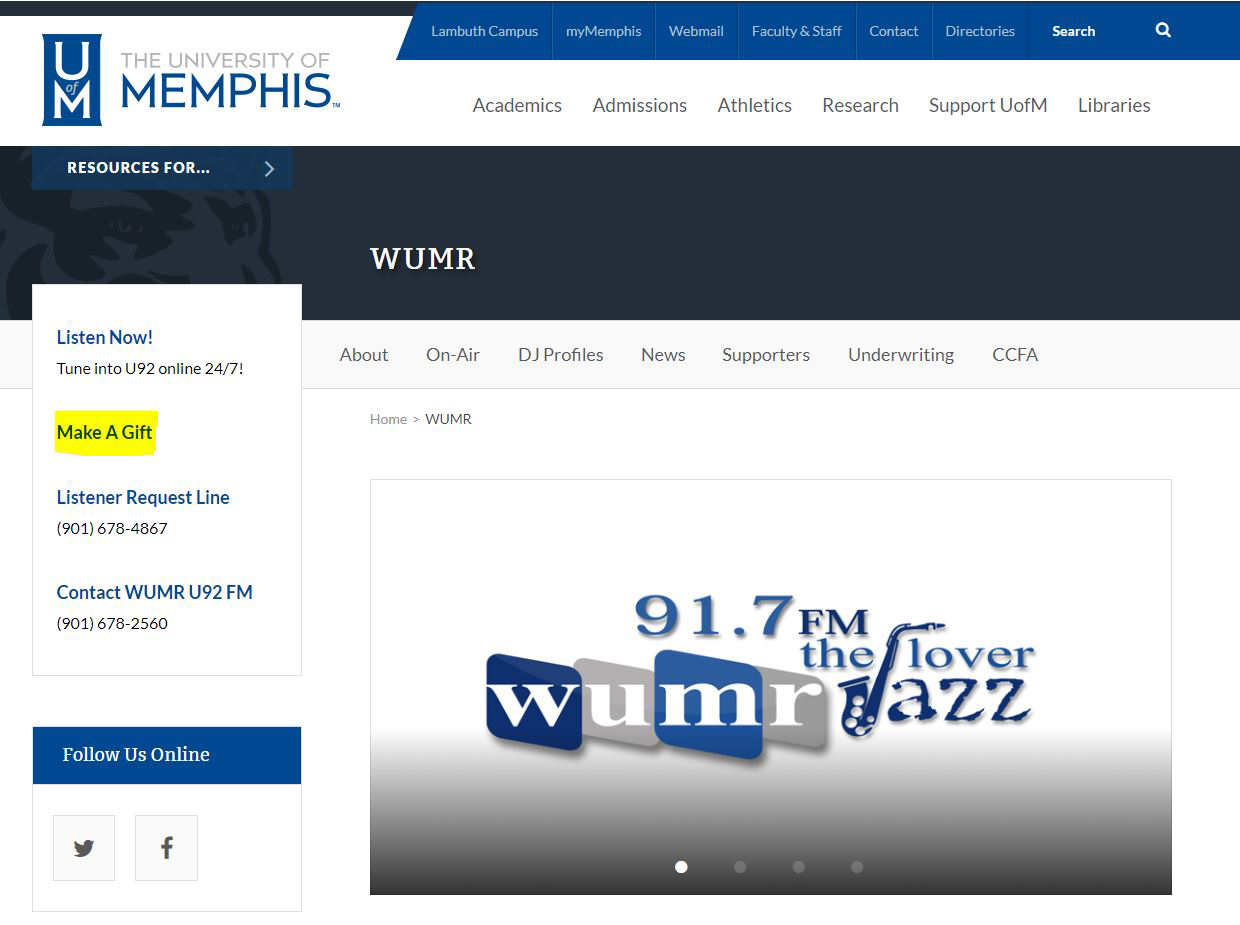 WUMR has an online donation link so anyone can make a pledge at anytime from anywhere in the world. Click here to make a contribution, or for future visits click on the "Make A Gift" link on the WUMR homepage.
---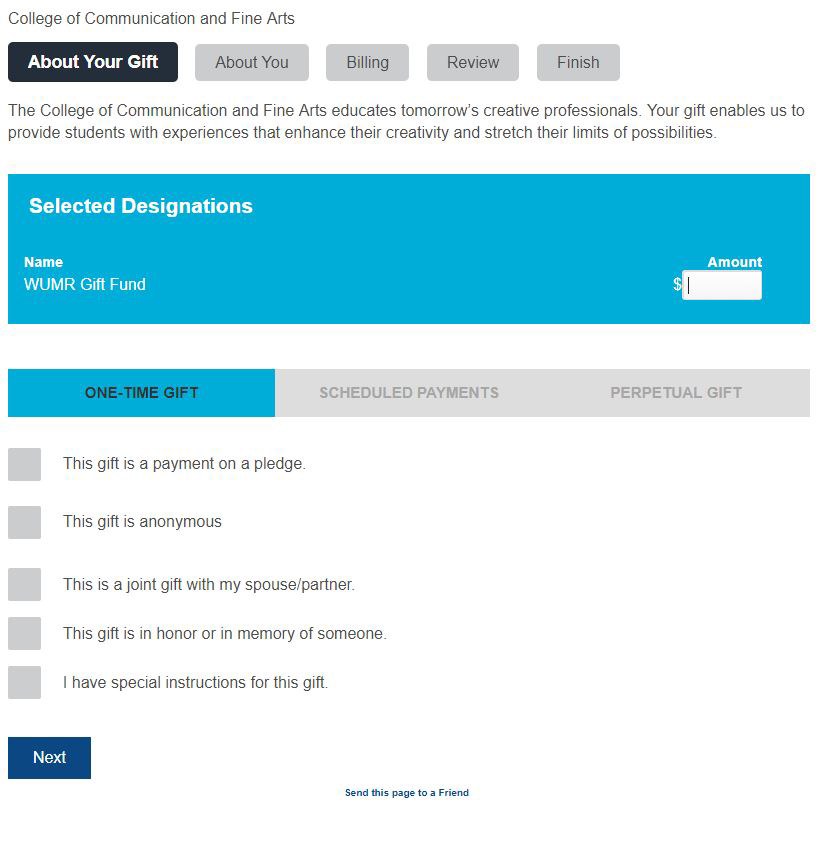 Once loaded, the next step is to designate the donation amount in "Selected Designations - WUMR Gift Fund." On the right side of the blue box, type in the amount you like to donate. Below the blue box, you can select One-Time Gift, Scheduled Payments, or Perpetual Gift. There are also several checkboxes such as anonymous donations or joint donations.
---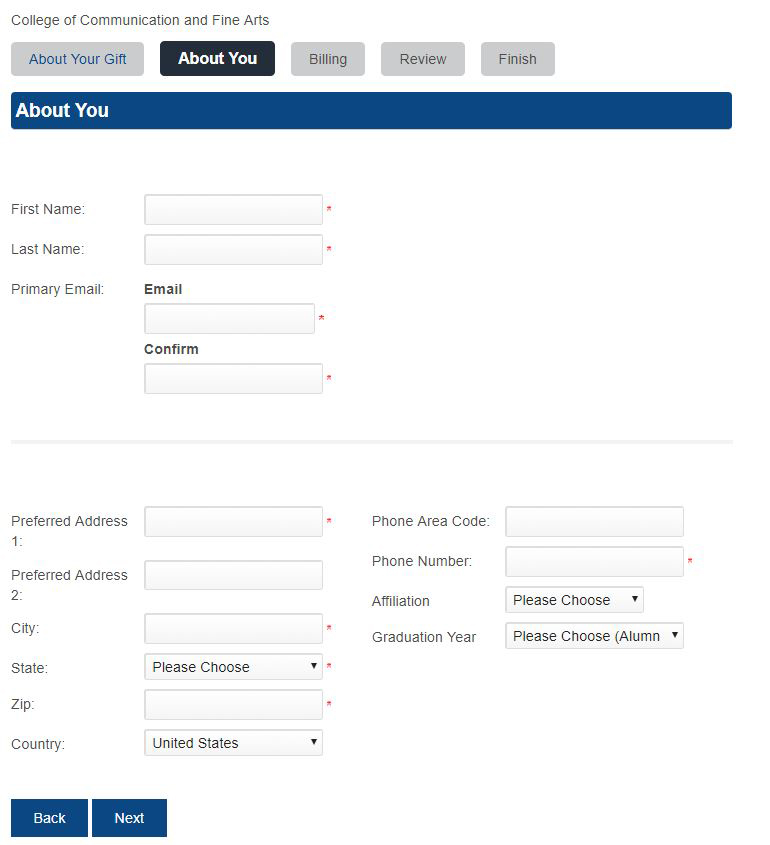 After that, click "Next" on the bottom of the page and you'll need to be fill out personal information.This includes billing address, phone number, e-mail address, and University of Memphis Affiliation (if applicable).
---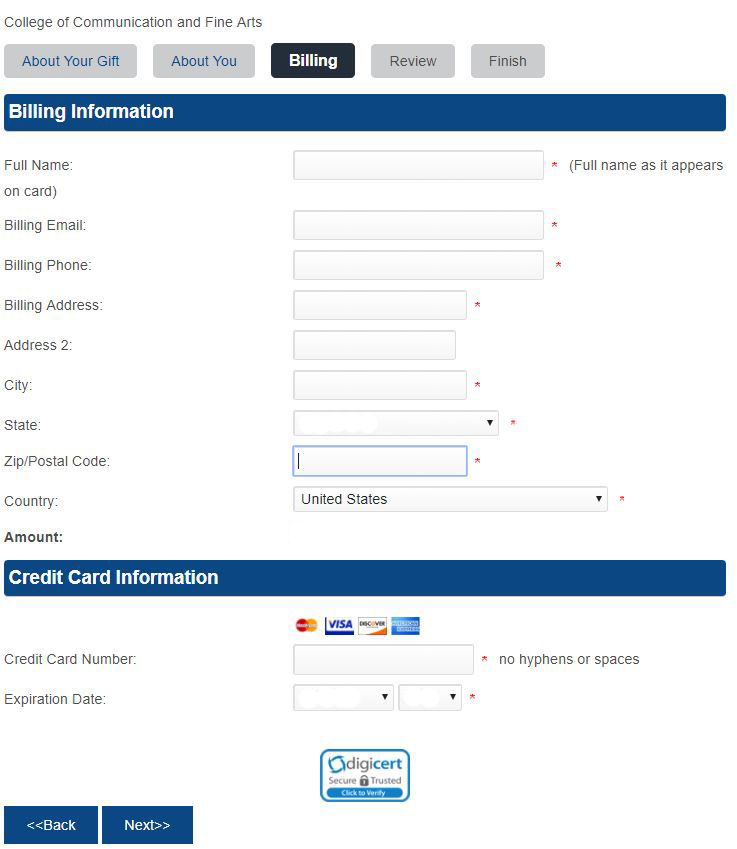 After filling in "Personal Information," click the "Next" button and go to the "Billing" section. In this area, type in your debit/credit card number and billing information associated with the debit/credit card. Click on the "Next" button to go to the "Review" section.
---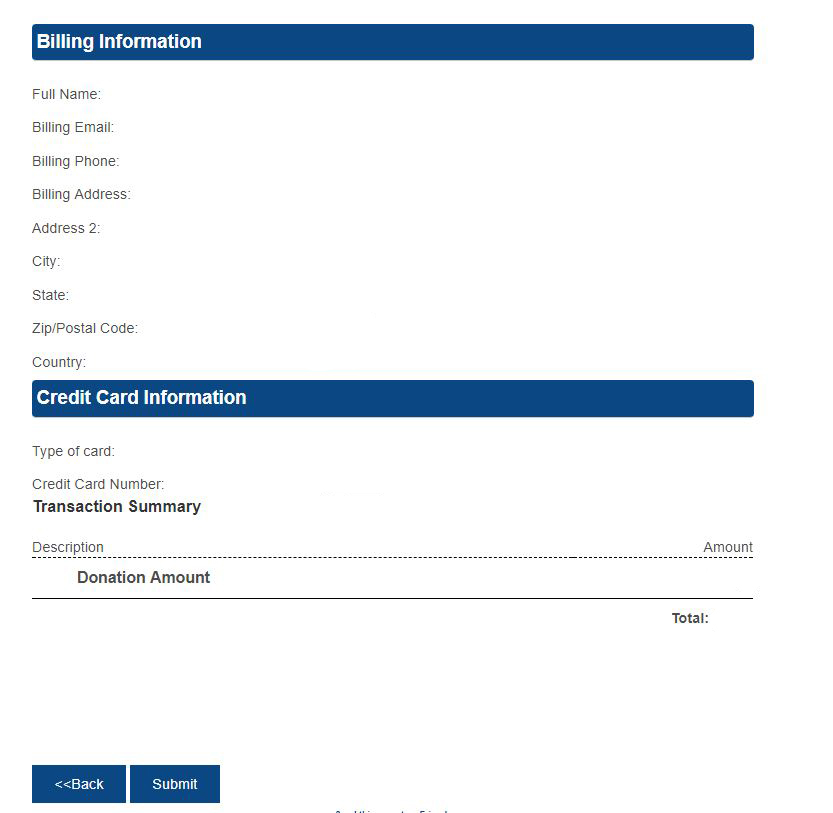 In the review section, you'll see an overview of the donation and information. If it is correct, then click "Submit" on the bottom of the page.
Once the payment is submitted, then you have successfully made an on-line donation to WUMR U92 FM.