Beale Street Caravan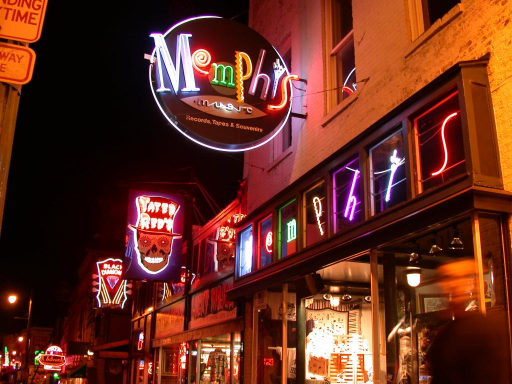 WUMR broadcasts the locally produced Beale Street Caravan. One of the most widely distributed Blues radio programs in the world, Beale Street Caravan airs on WUMR every Wednesday at 6 p.m.
Each week, Beale Street Caravan brings its audience the music and the stories from the greatest Blues venues in Memphis and the United States. Musicians are featured in intimate performances and recordings at events such as the W.C. Handy Blues Awards in Memphis, the Telluride Blues and Brews Festival in Telluride, Colorado; the Mississippi Valley Blues Festival in Davenport, Iowa; the North Atlantic Blues Festival in Portland, Maine; and the King Biscuit Blues Festival in Helena, Arkansas. The program's lively format delivers great music from the biggest names in Blues like legendary harpist Charlie Musselwhite, Texas music master Clarence "Gatemouth" Brown, guitar-great Joe Louis Walker, and singing sensation Shemekia Copeland.
Pat Mitchell, the show's host, is joined each week by some of the most respected people in the industry. Past feature hosts include: Sam Phillips, Jerry Wexler, Peter Guralnick, John Hammond, Jecssica Harris, Richard Hite and many others.
On the roster for the upcoming shows are musicians such as Porter, Batiste, and Stoltz; The Derek Trucks Band; Drive By Truckers; and Cyril Neville & Tribe 13. Feature hosts include Cybill Shepherd, Bob Porter, and Robert Gordon.
Beale Street Caravan is a not-for-profit organization located in Memphis. Memphis musician Sid Selvidge is the show's executive producer and Pat Mitchell is the host. Beale Street Caravan is sponsored by various civic organizations of the City of Memphis as well as by private foundations and individuals.
For more information check out: BealeStreetCaravan.com