Let's Talk Health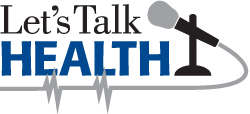 Want to know the latest on health matters and how to better communicate with your health provider?
Let's Talk Health, airing each weekday at 4:55 p.m. on the Jazz Lover, is a production of the University of Memphis Department of Communication and the Loewenberg College of Nursing (LCON). Produced in the WUMR studio, LTH is hosted by Lisa Beasley, family nurse practitioner and clinical assistant professor in LCON, and faculty members in the Department of Communication.
Topics include finding and evaluating online medical information, how to best communicate with your pharmacist and insurance company, promoting good sleep hygiene, understanding dementia, the benefits of breastfeeding, how to handle seasonal allergies, and much more.