Riffin' on Jazz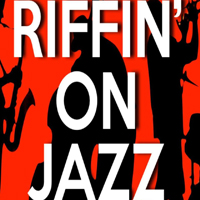 Longtime U92 personality Malvin Massey and jazz enthusiast Howard Robertson host "Riffin' On Jazz" on the Kudzukian Media Network. The program now airs every Wednesday afternoon at 4 p.m. on WUMR U92 FM. It is also rebroadcast on Friday nights starting at 7 p.m.
"Riffin' On Jazz" is a jazz show that explores the genre from all of its many perspectives. Each episode is thematic in its focus with episode titles like Jazz: Definitely and Definitely, The Ladies of Jazz, Kings of the Keys (Pt. 1, 2, & 3), and Hip Hop Sampled My Jazz.
"Riffin' is like watching a jazz performer on TMZ," Robertson said. Hailing from Memphis, "Riffin' On Jazz" strives to be an informative, engaging, and downright fun radio show.
Each episode can also be heard on YouTube by searching for Kudzukian Media. Listeners can also interact with the program on social media via Facebook.
"Riffin' On Jazz" is available as a podcast on various platforms such as iTunes, Player FM, Stitcher, TuneIn Radio, and Pocket Casts.