Sportsdesk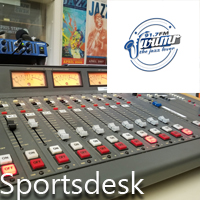 Welcome to everything sports!
Live from Studio B on the University of Memphis campus, WUMR presents the U92 Sports Desk.
Every weekday morning from 8:35 a.m. to 9:00 a.m., listeners get an in-depth look into the world of sports. The U92 Sports Team covers everything from local news including the U of M and the Grizzlies, to national headlines, and even international sports stories.
Along with the 25-minute morning sports show, WUMR also airs live play-by-play broadcasts of University of Memphis football and men's basketball games, brought to you by the Sports Team.