Will Hunter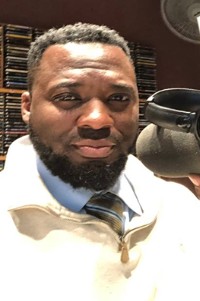 Will C. Hunter is the host of Chill Spot" at WUMR 91.7 FM on Wednesdays from 7:00 p.m. - 9:00 p.m.
Will is originally from Cincinnati, Ohio. His musical Interest includes 1980's-2000's R & B, Hip-Hop, Jazz, Gospel, Top-40. Due to his parents exposing him to various forms of music at a young age, he is familiar with many more genres.
The Chill spot features Neo-Soul Jazz, Smooth Jazz, Gospel Jazz, Classic and Traditional Jazz Music. The show also features a spotlight on the community, entertainment, and the world of education.