Angela Jackson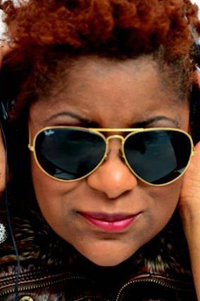 Angela Jackson is a "Natural" with an energetic and magnetic personality. She thrives on positive energy and strongly believes in "team" success.
Angela received a B.A. in Communications from The University of Memphis and has worked various shifts for iHeartMedia including Memphis's number one hip-hop station WHRK - K 97 FM, WREC, WDIA, and V101.1 FM, to name a few.
Jackson has served as a panel member for WREG's Water Cooler Wednesday segment and is an active member with the Broadcasting/Skills USA Advisory Board for Overton High School, her Alumnus.
Today, Angela is back where she got her start in radio, and she is on-the-air Wednesday mornings from 7 a.m. - 10 a.m. on WUMR 91.7FM The Jazz Lover!
Angela Jackson has a huge sense of humor and loves international travel, photography, and good food!