Anniece Robinson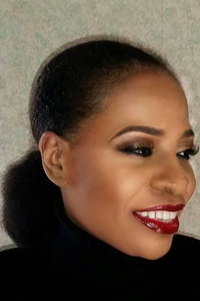 Currently, listeners can hear Anniece Robinson, "The Smooth Angel," on U92 FM every Monday from 4 p.m. to 6 p.m. bringing the very best in Smooth Jazz.
Growing up in a music rich setting, Robinson's great grand-father was a W.C. Handy band member and music teacher, Otis Elder. She is surrogate family and former nanny to the late great Isaac Hayes. Anniece recalls fun days of listening to music hooks at his home, family 2:00 a.m. volleyball games, eating Mary Jo's BBQ for summer holidays, and road trips. She went from flutist and Fairley High band president to University of Memphis 1976 Erma Clanton's renowned Evening of Soul cast member. This evolved to countless local solo performances and in a few parts of the world, with highlights being 2 African Presidents, an Italy 5-city tour, opening for Yolanda Adams, Jessie Jackson and as a 20 year FedEx employee, requested as vocal representative for many corporate and community events.
As a gospel jazz artist with Artesian Records label in the 90's, Anniece Robinson was proud to be the Production Manager for Shabach, the Mid-South's only Christian Supper Club, which the highlight was collaboration with 95.7 FM in featuring Kirk Franklin's 911 CD Release. Currently, she serves as Executive Director of UBABY, Inc. (U Be A Better You), an edutainment formatted wellness organization. She received an appointment through the Tennessee Faith Based Initiative Division as Shelby County Health Ambassador. Anniece is wife of Arthur Robinson for 40 plus years and the mother to Desmond Robinson and Jozmen Robinson.