Caleb Suggs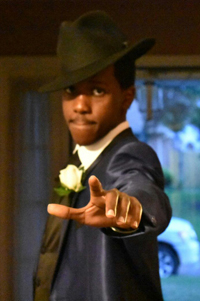 Caleb Suggs is a local voice talent, journalist, writer, and photographer who began a career in broadcast as an anchor, reporter, and game show host at GHS-TV. Caleb started on-air at WUMR in June 2017 and since then has wowed audiences with an amazing bass voice unlike any other.
Caleb enjoys playing a mixture of jazz styles from the funky to the smooth. He's also got a soft spot for vocal jazz and the old classics. His personal favorites are Take 6, Nat King Cole, and Zolbert.
Caleb loves being on-air and getting to know jazz as well as the WUMR team and community. Along with WUMR, he is also involved with Tiger News and The Daily Helmsman on campus and the National Association of Black Journalists. Caleb fills in how he can, when he can, whichever way he can.