Carl Seitaro Maguire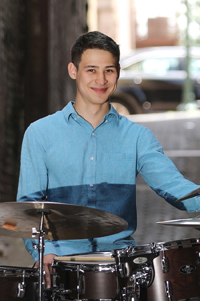 Born in Tokyo, raised in Hong Kong, and now in Memphis, TN since he was 15, Carl discovered jazz at the Stax Music Academy. He has released 2 albums, alongside his twin brother Alan, as "The Maguire Twins" with established artists such as Kirk Whalum, Donald Brown, and Greg Tardy.
Carl has had success with his most recent album "Seeking Higher Ground" making it to the top 50 on the Jazz Week charts for multiple weeks.
Listeners can find Carl hosting on Thursdays 10 a.m. – 1 p.m.