Daniel Martinez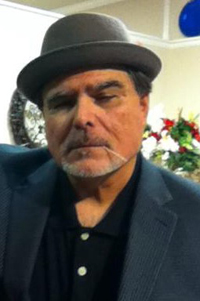 Listeners can tune into Jazz with Danny Z on Monday nights from 9 p.m. until midnight.
Danny Z is a local filmmaker, published writer, film producer/director, actor and musician. He comes by his love of Jazz honestly. His father was a trumpet player for many big bands back in the day. His mother was an opera singer. Danny Z was surrounded by music from birth. He gained his love of jazz from his father, and his love of opera and show music from his mother. He found Blues and Rock & Roll on his own. Emulating his father, he began studying the trumpet at age nine, and had picked up the drums and Latin percussion a couple of years prior to studying the trumpet. He still plays both, though he focuses more on Latin percussion and guitar these days.
Danny Z has done radio off and on over the last 40 years starting in college back in the day when you have to have passed your Element Nine test to get your 3rd Class radio operator's license. Over the years he has been on radio as a talk show host, an on-air jock, and in educational radio. He brings a fair amount of experience and knowledge to WUMR, especially as a Jazz jock. He loves being a part of the WUMR team, and is grateful to share music he loves with an appreciative audience.