Faustin Henderson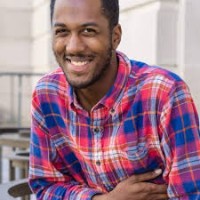 I am Faustin Henderson and I am the On-Air Radio Personality and Sports Producer for WUMR 91.7 The Jazz Lover. I joined the WUMR U92FM family in March 2019 of this year as a Sports Producer to produce live and local sports coverage for the station until I was named the new host of The Friday Morning Cup of Jazz Show which airs on Fridays from 10:00am-1:00pm where I play the best in jazz music to help get our listeners ready for their day. He also comes in during the week and on the weekends to fill-in for other on-air staff members on the morning and evening shows on U92FM. If Faustin isn't at the radio station, Faustin would attend local and community events across the city of Memphis, keep updates on what's happening on social media, attend school events if needed and much more other cool and amazing stuff in Memphis for Faustin to do.
Faustin is currently attending Southwest Tennessee Community College in majoring in Communications. His goal is to continue to pursue in radio broadcasting as a dream job for many years to come in the future.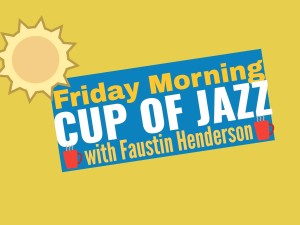 What brought Faustin to WUMR?
He loves jazz music because it was passion led by late grandfather Mr. Perry "Nite Owl" Allen when he was a disc jockey for WDIA 1070AM and 1340 WLOK for many years which led Faustin to follow his footsteps to be an On-Air Radio Personality.
What I love about WUMR? Is that I love the staff and people who are dedicated and passion at what they do. I always wanted to be a Radio Personality growing up and until this day I want to be the voice of the voiceless for our listening audience across Memphis, Mid-South and around the Mid-South. Faustin loves to mix up the jazz music so that the listeners will enjoy such as contemporary, traditional jazz, sampling of Memphis jazz, fusion, Blues, Latin, and most of all the new age Jazz music which gets everyone excited and pumped up to the music.
Faustin is now the permanently Midday Show Host for WUMR 91.7 The Jazz Lover. Be sure to tune in for the Friday Morning Cup of Jazz with Faustin Henderson every Friday Morning at 10:00am to 1:00pm on WUMR 91.7 The Jazz Lover.