Toya Mason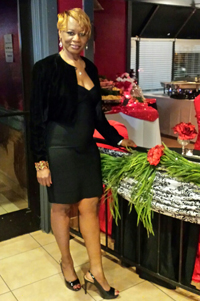 Toya Mason is "The VOICE" of Soulful Jazz Mondays from 6 p.m. – 9 p.m. Once the host of a Christian talk show, Mason has only been sitting behind the mic of U92 since June of 2013, an opportunity that came once she jumped outside of her box.
Toya grew up around Stax Studio with her father who played upright bass with fellow classmate and friend the late Isaac Hayes.
An University of Memphis graduate with a B.S. in Communications, this late bloomer was told most of her life that her voice was so smooth and relaxing one could easily forget their problems. A fan of Brian Culberston, Will Downing, Wayman Tisdale, Dianne Reeves, Memphis Garry Goin, and Kirk Whalum to name a few. She also enjoys Gospel, the oldies of R&B and classical music.
Remember, when one needs to "Relax, Relate and Release" the ills of the day, tune in to the "The VOICE" and listeners will be glad they did.